Limited edition AFL & NRL Premiership medallions – pre-order now!
On 2 November 2018, we will release our limited-edition medallion covers celebrating the West Coast Eagle's thrilling AFL premiership victory over Collingwood, and the decisive NRL premiership success of the Sydney Roosters.
Each cover features a spectacular football-shaped medallion, together with a team photo and some key match stats.
We've introduced the opportunity for you to pre-order* these sensational keepsakes, the 2018 AFL Premiership medallion cover and 2018 NRL Premiership medallion cover, online or over the phone on 1800 331 794.
Get in quick, because each design is limited to just 2,018.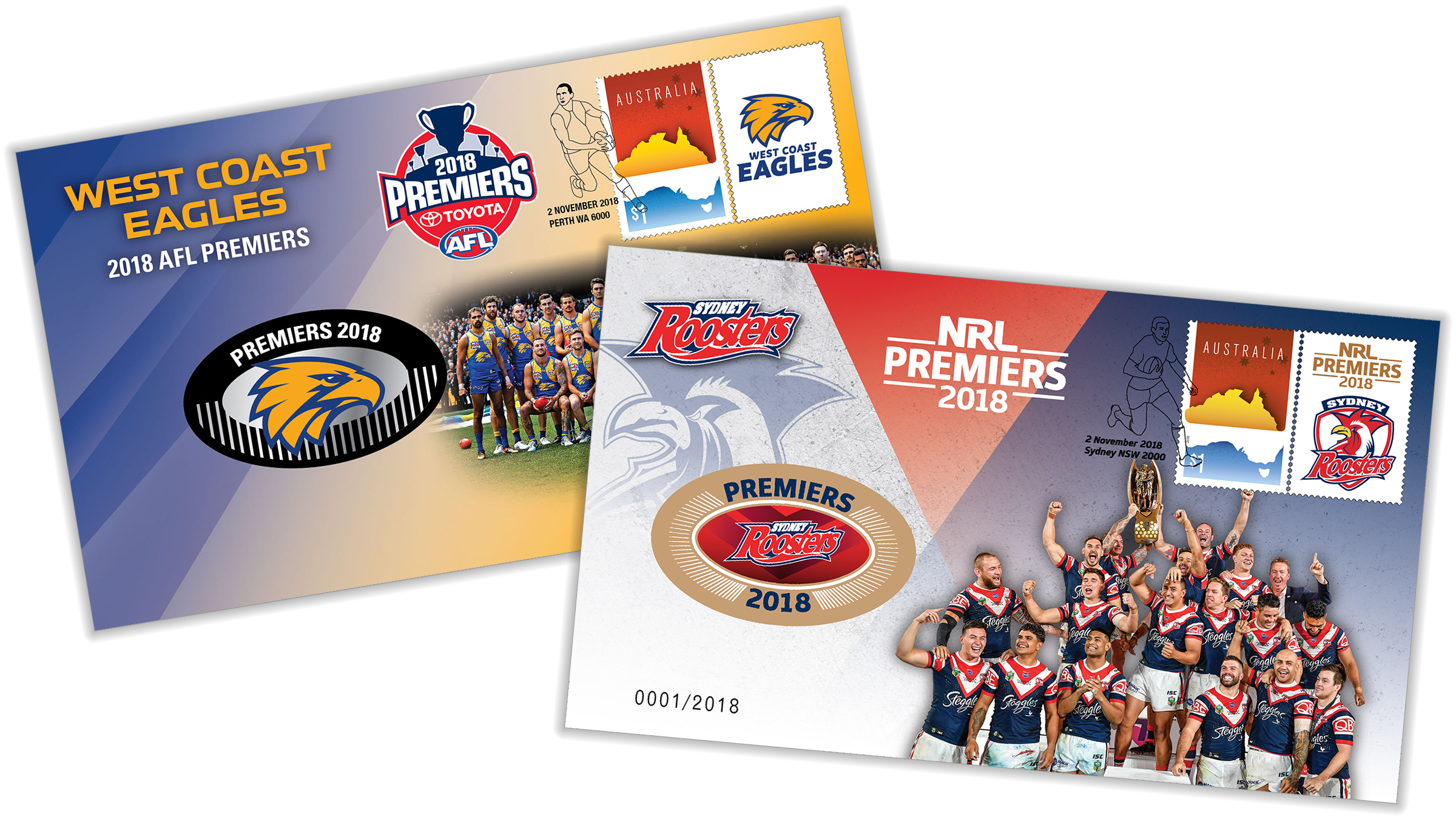 AFL & NRL Souvenir Stamp Sheets – pre-order now!
Here's your chance to commemorate some fantastic sporting achievements of 2018. On 12 October, we will release Souvenir Stamp Sheets to celebrate Brownlow medallist winner, Tom Mitchell from Hawthorn, as well as the AFL Grand Final and NRL Grand Final winners!
The souvenir stamp sheets each feature eight Map of Australia stamps from the Love to Celebrate stamp issue. The final stamp sheets feature the club logo in the stamp tabs, plus a photo of each victorious team. The Tom Mitchell stamp sheet features the medal in the stamp tabs, together with a photo of Tom Mitchell with his medal, following the presentation.
Pre-order* these keepsakes, the 2018 AFL Premiership, 2018 NRL Premiership and the 2018 Brownlow Medallist souvenir stamp sheets, online or over the phone on 1800 331 794.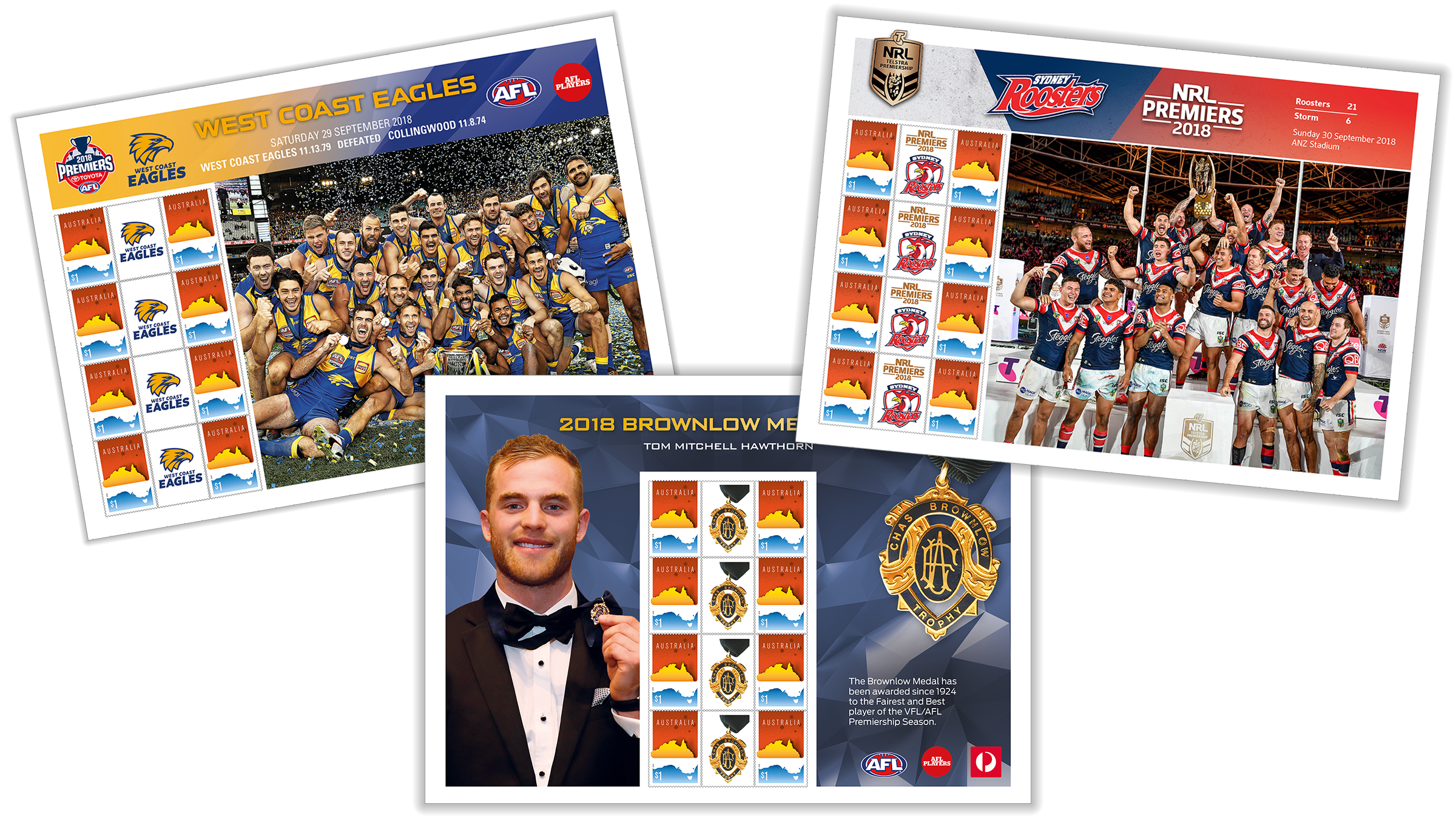 Jonathan Thurston medallion cover – pre-order is open
A commemorative medallion cover to celebrate the career of one of the greats of rugby league, Johnathan Thurston, has been released. Don't miss out on this medallion cover which farewells a legend – it's limited to just 2,018. Pre-order* for only $30, while stocks last.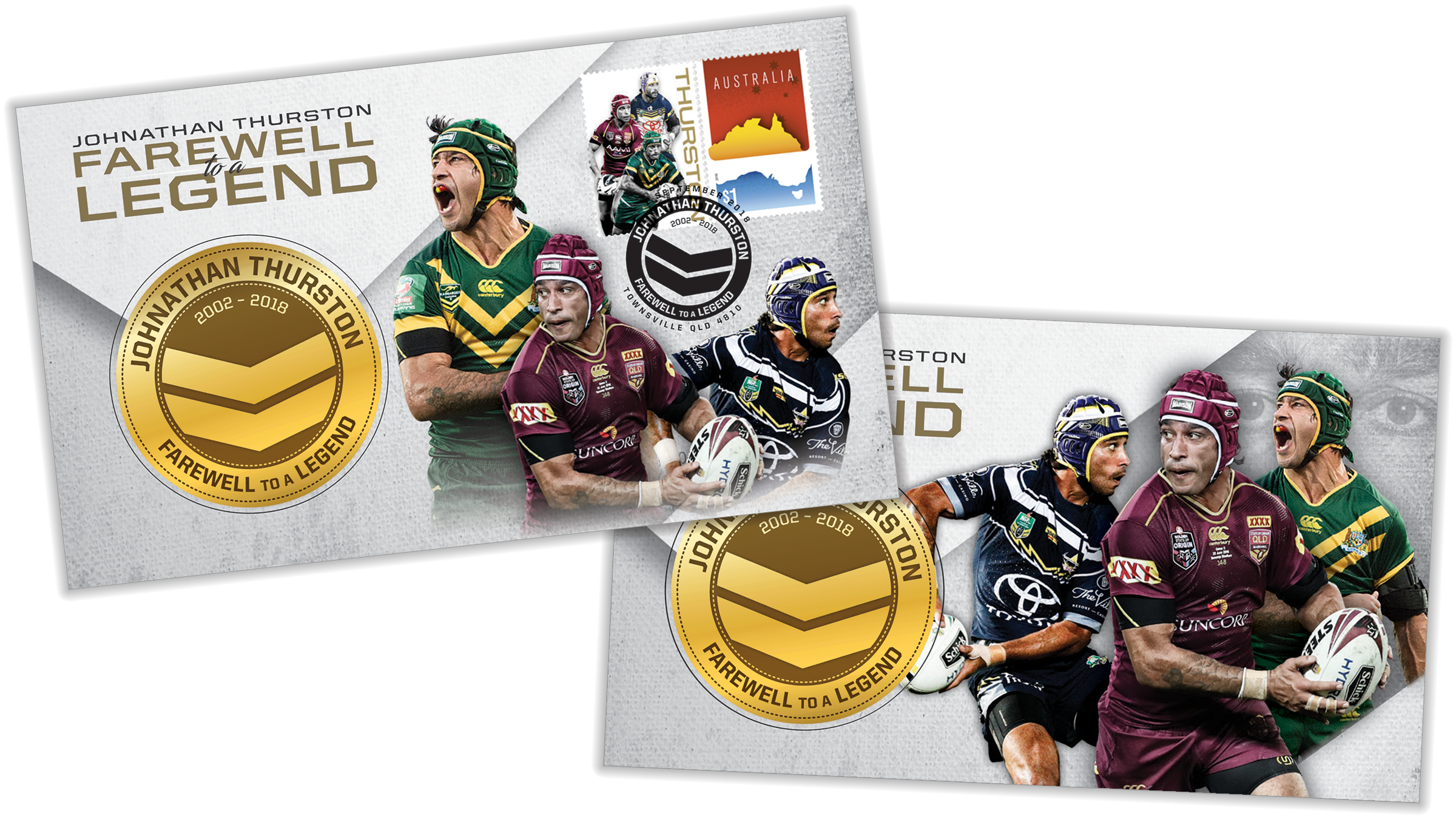 * Where part of an order cannot be fulfilled immediately, the part that can be supplied will be despatched as soon as possible. In relation to particular items, Australia Post will conduct pre-orders of these items (in full) prior to the release date. Once Australia Post receives the items following their release date, we will endeavour to despatch the items as soon as possible. View full terms and conditions.

This article was produced at the time of publication and will not be updated.