In the lead-up to Christmas, there are collectables to mark Remembrance Day, as well as a large number of licensed offerings spanning Holden, classic films, children's entertainment and cute Australian animals.
Remembrance Day collectables
Remembrance Day medallion cover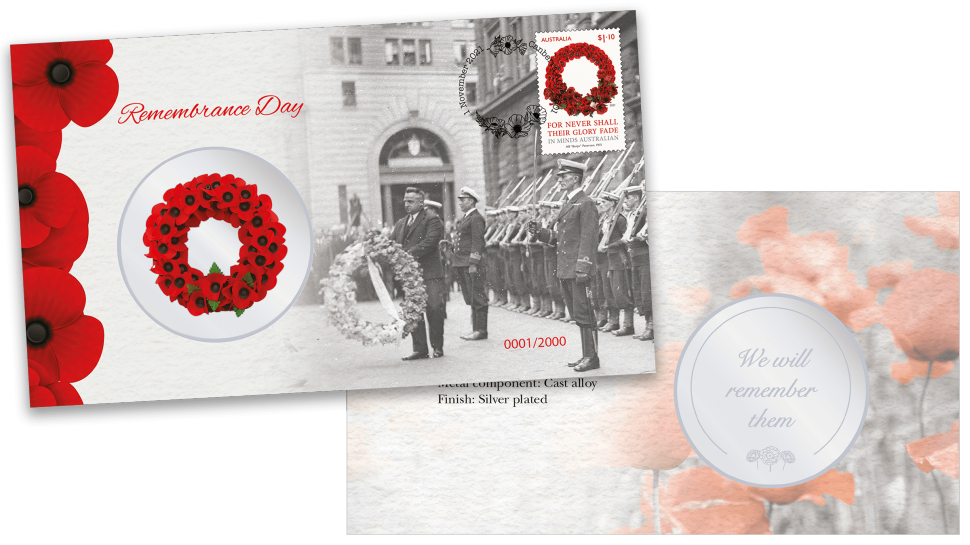 Out now is a medallion cover commemorating Remembrance Day 2021. The silver-plated, 60-millimetre medallion features a stylised red poppy wreath. The cover also presents the poppy wreath stamp from the Lest We Forget (2021) stamp issue, which features a wreath laid by the Duke of Gloucester in 1934. The cover showcases photographs from remembrance events held in New South Wales during the 1940s.
Airforce 2021 medallion cover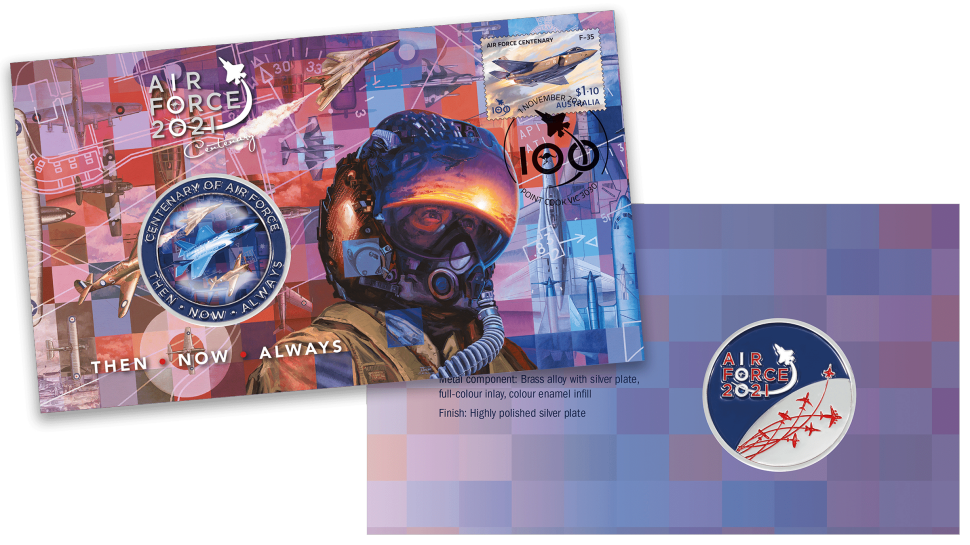 Also out now is a medallion cover marking the centenary of the Royal Australian Air Force (RAAF), which was formed in March 1921 – the second Royal air arm to be formed in the British Commonwealth. The cover contains a full-colour, highly polished, silver-plated medallion and presents the F-35 stamp from the Air Force Centenary (2021) stamp issue.
Licensed collectables
The Wiggles postal numismatic covers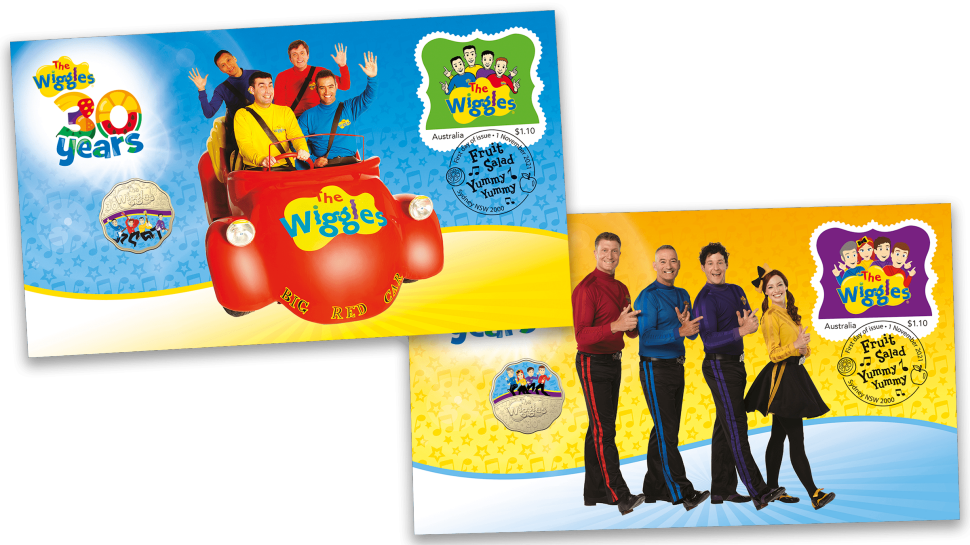 In 2021, The Wiggles turned 30! That's three decades of colourful skivvies, singing, dancing, pantomime and more from Australia's most beloved children's entertainment group. Out now are two postal numismatic covers (PNCs), each containing a 30c coloured, uncirculated coin from the Royal Australian Mint, with an Australia Post colour-printed privy mark.
Monsters stamp pack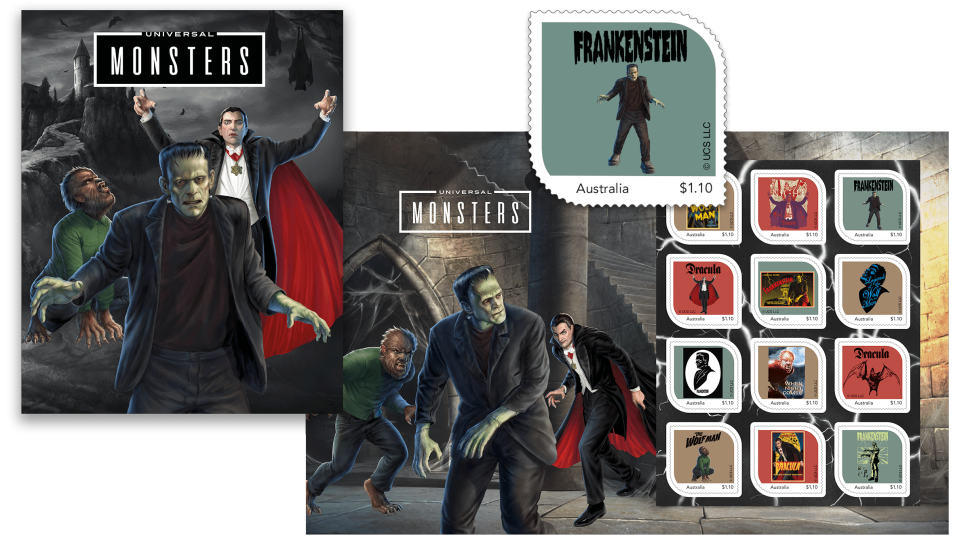 Also out now is a Monsters stamp pack, which focuses on some classic horror movies from Universal Pictures: Dracula (1931), Frankenstein (1931) and The Wolfman (1941). The pack contains 12 self-adhesive MyStamps featuring movie-poster-style character graphics.
Dreaming Down Under PPE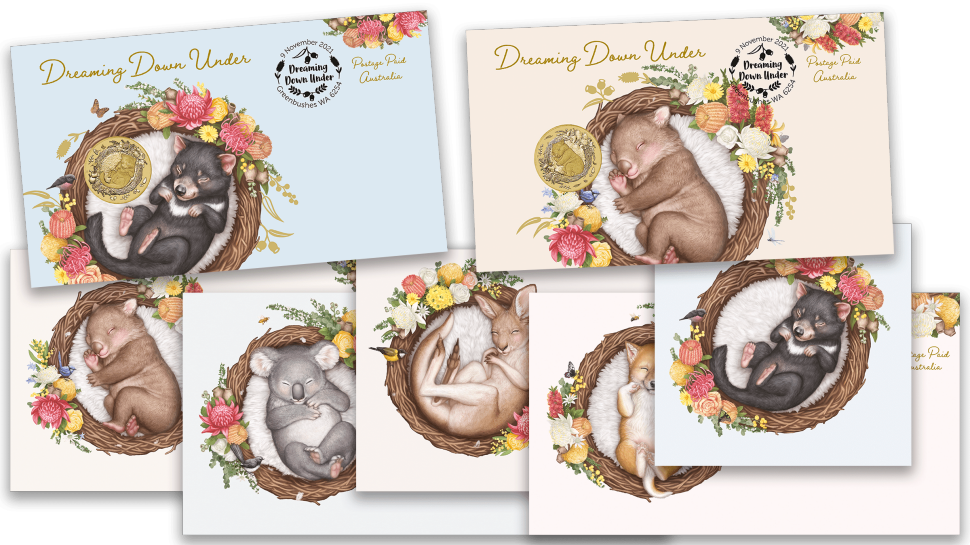 We've released the latest offerings from the Dreaming Down Under series: a Kangaroo postage paid envelope (PPE), Koala PPE, Dingo PPE, Tasmanian Devil PPE and PNC, and a Wombat PPE and PNC. This delightful series features Australian native animals presented as cute, cuddly babies.
1976 Holden LX Torana SS medallion cover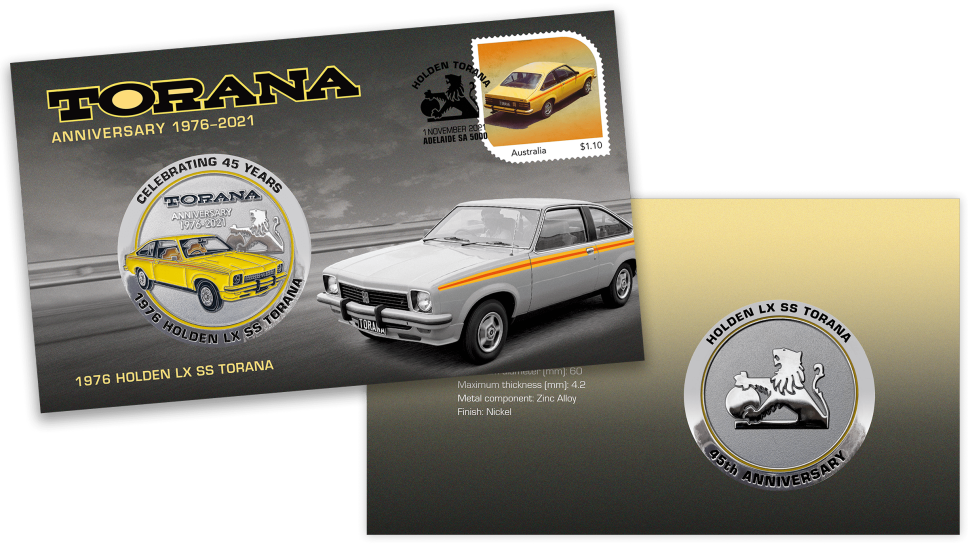 There's something special for car fans, with the release of our Holden LX Torana SS medallion cover. Forty-five years ago, the exciting new SS model of the Holden Torana LX was released. It boasted a sportier interior and a stylish exterior, including striking side decals and a bold "SS" badge on the grille. The cover contains a specially designed 60-millimetre colour, nickel-plated medallion.
Pokémon stamp pack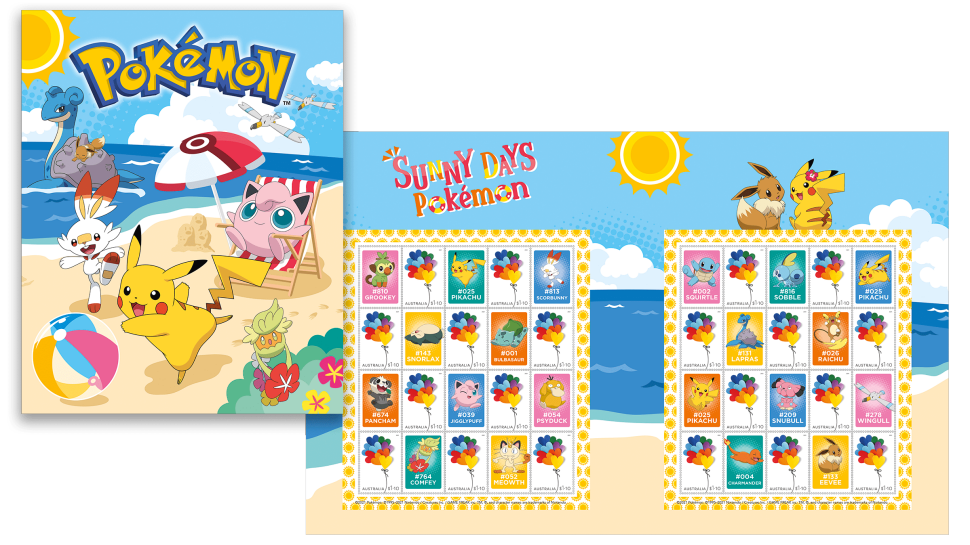 On 23 November 2021, we'll release a summer-themed stamp pack celebrating 25 years of the Pokémon franchise. The pack includes 20 $1.10 Heart Balloon stamps from the Love to Celebrate stamp issue, plus many of your favourite characters in the stamp tabs, including Pikachu, Squirtle and Jigglypuff.
More ideas for Christmas ...
There's also a range of fun and festive Christmas-themed collectables, out now, which are perfect for gift-giving, and our Impressions range of limited-edition items is also on sale now.
---
This content was produced at the time of the product release dates and will not be updated.