October is an outstanding month for stamp and coin enthusiasts, with special collectables being released throughout the month on a range of themes.
  
A New Effigy Unveiled postal numismatic cover
We have released a special postal numismatic cover (PNC) that introduces a new era in coin effigies. A new effigy of Her Majesty Queen Elizabeth II has been designed by Jody Clark and will feature on all Australian coins issued from 2019. The PNC contains a special Royal Australian Mint $1 uncirculated coin featuring the current Ian Rank-Broadley effigy design on the reverse and the new Jody Clark design on the obverse. The cover also contains the $1 stamp from the Queen's Birthday 2018 stamp issue.
Space Invaders licensed stamp pack
Fans of retro video games rejoice! Today we release our Space Invaders licensed stamp pack, including special game sound effects! Planned and developed by TAITO Corporation, the legendary arcade game Space Invaders became a global phenomenon soon after its release 40 years ago, in 1978. Whether you're a fan of the upright version or the table model, you'll love the graphics in the stamp tabs, which appear alongside 20 Balloon stamps from the 2016 Love to Celebrate stamp issue.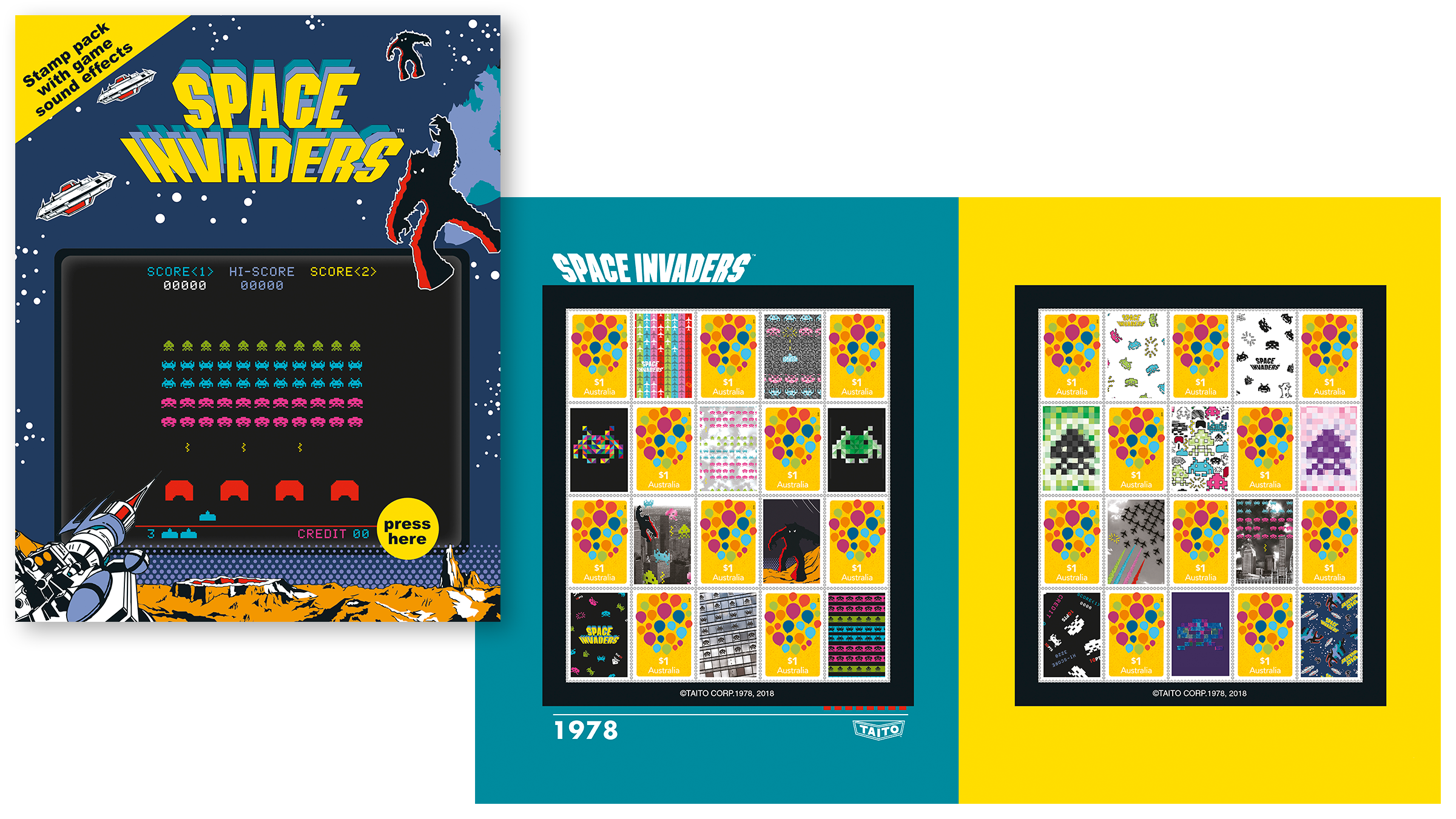 Ford and Holden licensed collectables
On 23 October 2018, fans of the 1978 XC Falcon Cobra can celebrate 40 years of this iconic "muscle car", with the release of a licensed medallion cover. On 26 October, we recognise another iconic Ford model, this time the 1971 XY Falcon GTHO Phase III, with the release of a PNC. There's something for Holden fans on the same day too, with the release of the 1972 LJ Torana XU PNC. Both covers feature a 2018 Royal Australian Mint 50 cent coloured, uncirculated coin.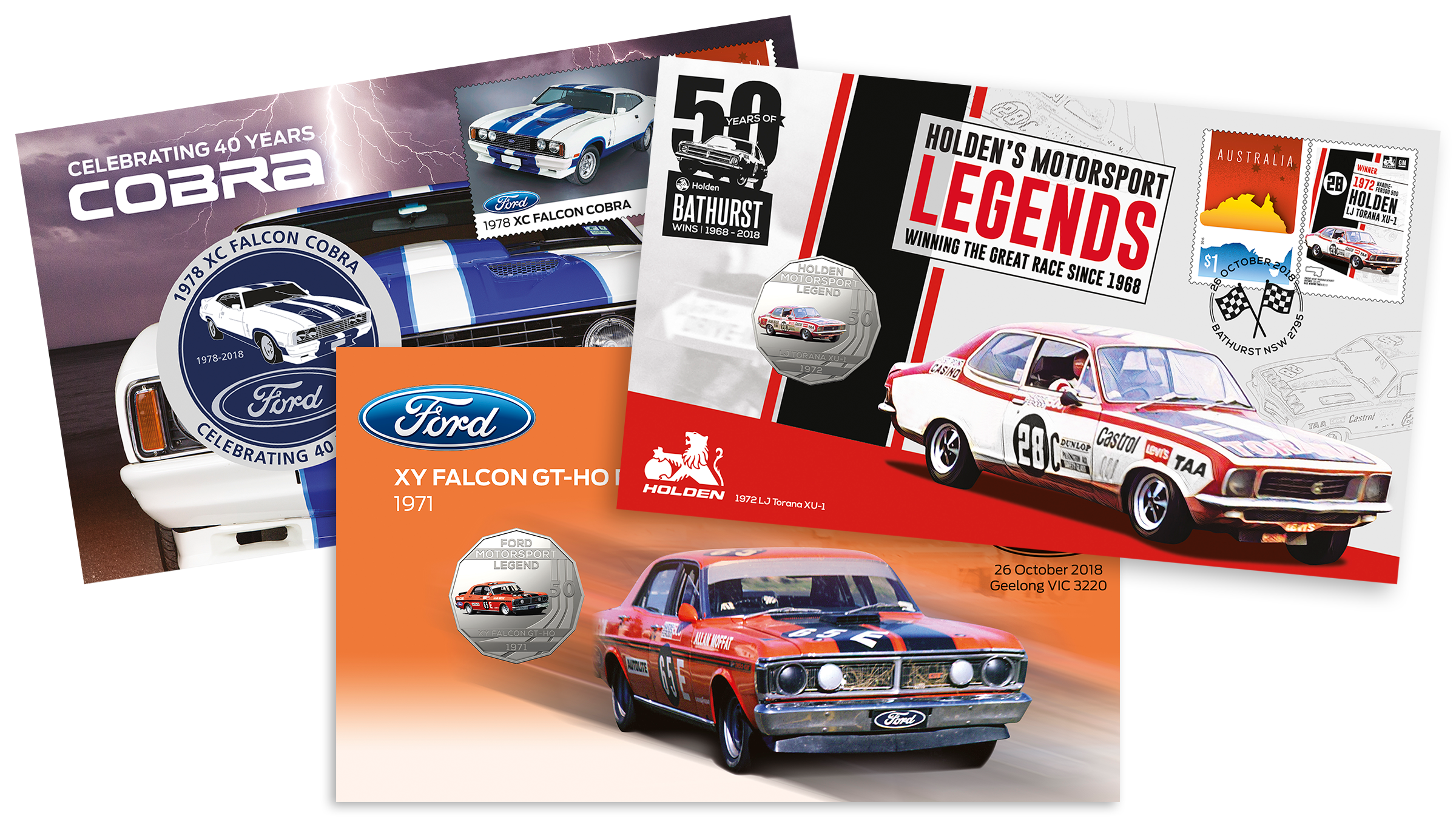 Porky Pig licensed collectables
Known for the closing line, "Th-th-th-that's all folks!" Porky Pig is the oldest continuing Looney Tunes cartoon character and one of the most beloved. On 30 October 2018, we release a Porky Pig licensed stamp pack and postal numismatic cover. The pack contains fun-filled graphics and vintage comic covers starring the shy and kind-hearted pig, alongside 20 Balloon stamps from the 2016 Love to Celebrate stamp issue. The cover includes a coloured uncirculated coin with a bright and cheerful Porky Pig design, complete with his famous catchphrase.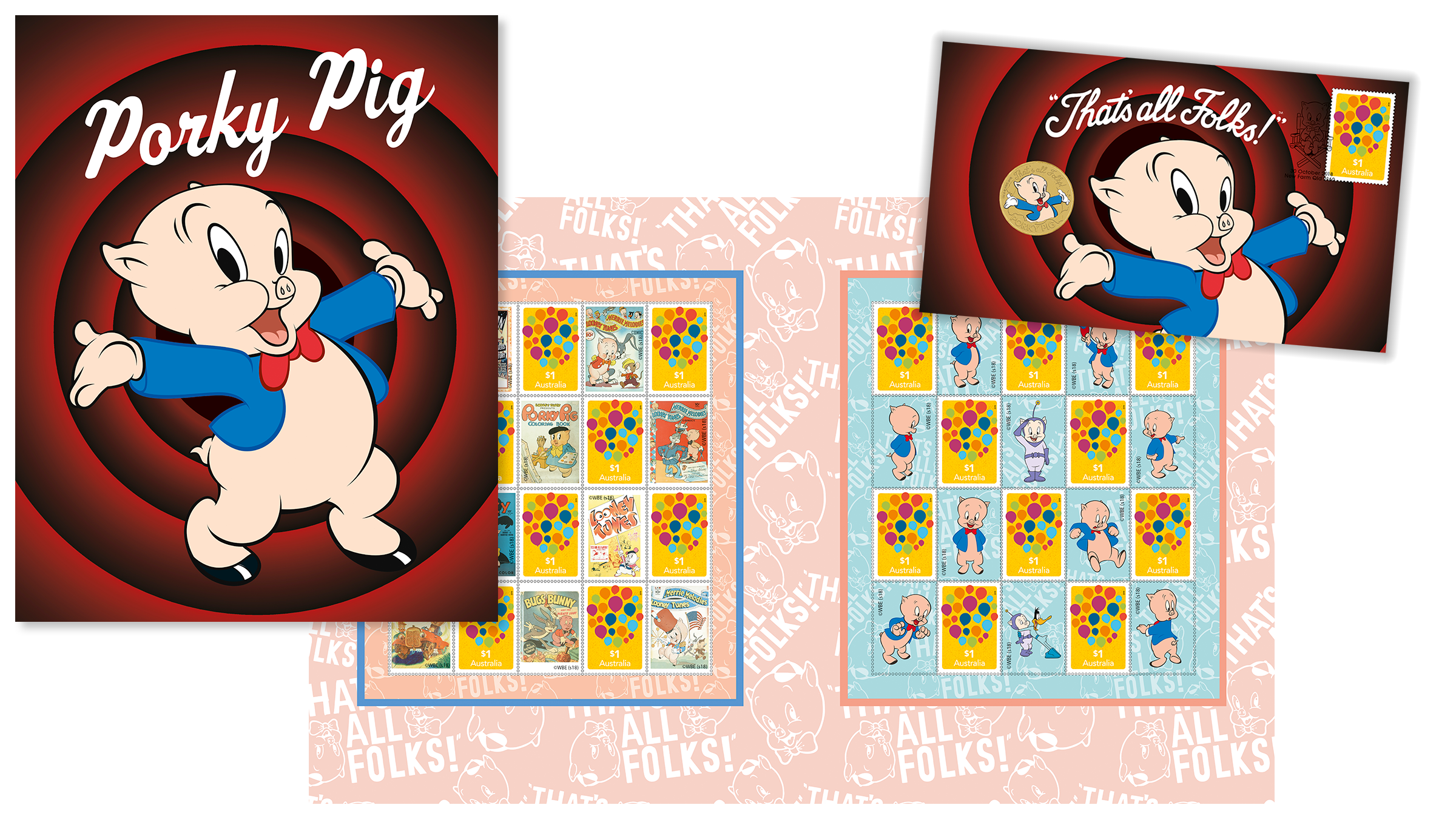 Upon their release on the dates listed above, these products will be available online, at participating Post Offices and via mail order on 1800 331 794, while stocks last.

This article was produced at the time of publication and will not be updated.