Australia Post Personalised Stamps ™ allow you to create your own special finishing touch to your invitations, thank you cards and, of course, Christmas greetings!
Personalised stamps comprise a stamp design, together with a stamp tab. The stamp tab houses your own photo*. Why not create a fun family portrait in matching Christmas jumpers, this year? The stamp and the stamp tab are then applied to your envelope.
Our Christmas 2018 stamp issue, which will be released on 1 November 2018, will be the latest additions to the Personalised Stamps range, providing both traditional and secular designs to choose from.
 
Traditional Christmas designs
This year's two traditional Christmas stamps comprise a domestic Christmas card rate stamp (65c Madonna and Child) as well as an international rate stamp ($2.30 Musical Angels). The traditional Christmas stamps are based on paintings by Ursula Betka, created using age-old medieval techniques and featuring beautiful jewel-like and golden colours.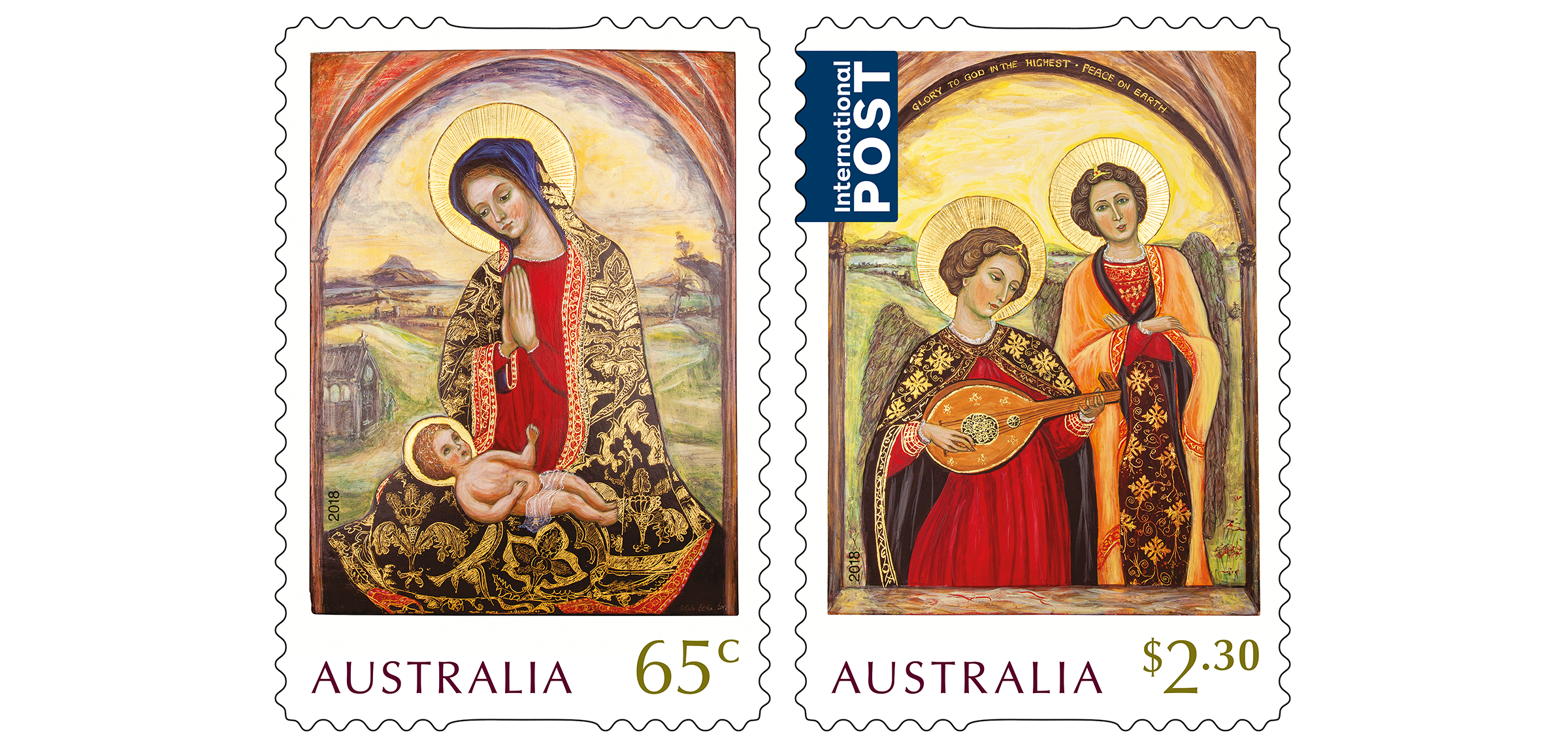 Secular Christmas designs
For those looking for a light-hearted festive touch to their envelopes, there are three secular designs by Luke Lucas. The three typographical stamps feature festive words taken from popular Christmas carols "We Wish You a Merry Christmas", "Jingle Bells" and "The First Noël". The swirling ribbons that form the letters evoke the act of gift-giving. There are domestic Christmas card rate (65c) Glad Tidings and Jingle Bells designs, as well as an international Christmas card rate ($2) Noël design.
How to create and order your Personalised Stamps for Christmas
The Christmas Personalised Stamps range is available for order online from 1 November 2018. Simply select your stamp design, upload your photo for the stamp tab, and complete the checkout and payment process. Once your application is approved, you will receive your stamp sheets in the mail (postage within Australia is free) within an estimated 10 business days.*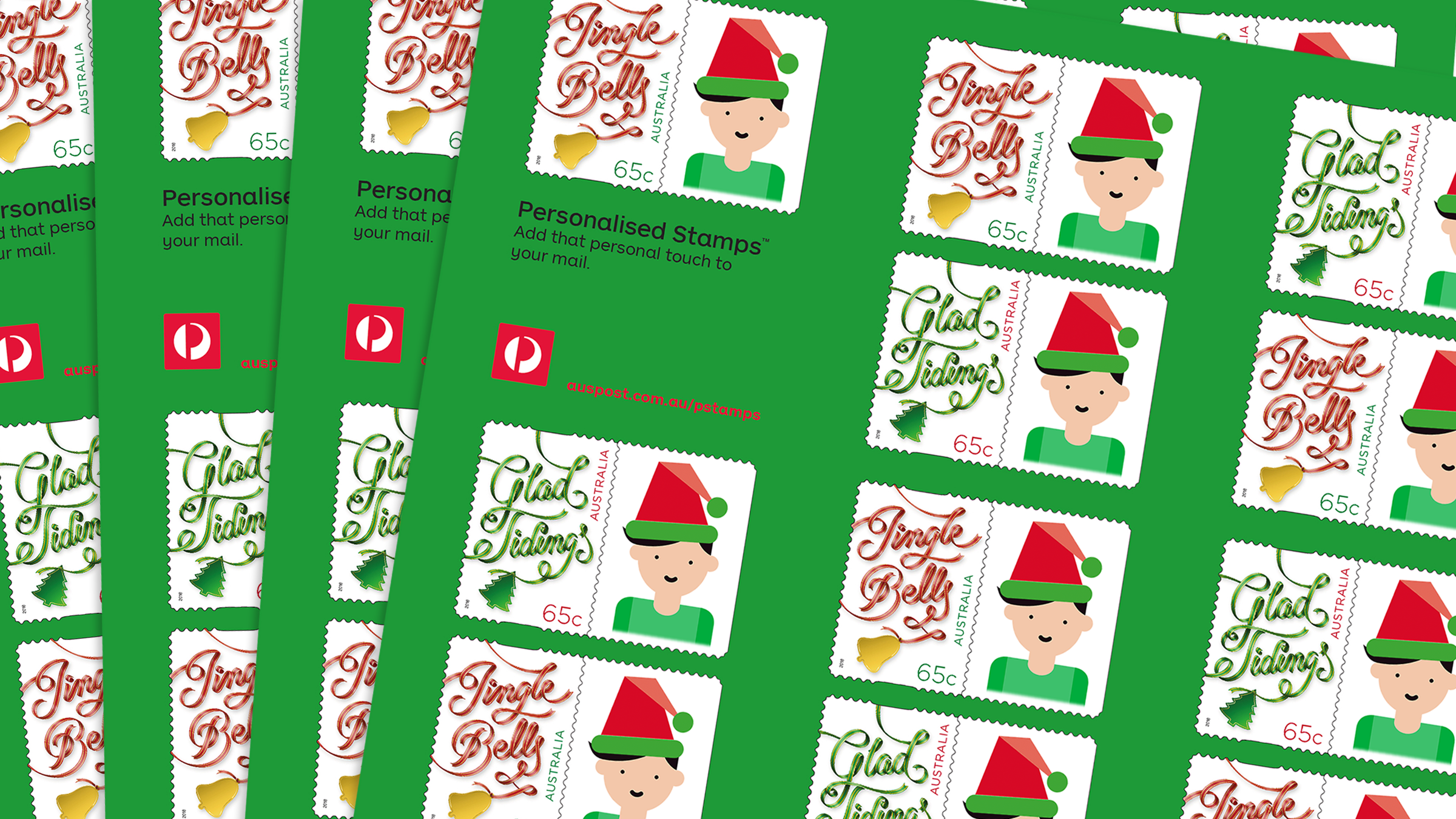 *Terms and conditions apply to the use of the Personalised Stamps service, including that applicants must own copyright in the image they upload. While every endeavour will be made to ensure that the Personalised Stamps™ will be produced and dispatched within 10 business days from receiving your order, delivery delays may be experienced. If you wish to use the Personalised Stamps™ for a special event, you should ensure that the order is placed early enough to allow sufficient time for the order to be fulfilled to meet the date of your event.
See also:
This article was produced at the time of publication and will not be updated.