The start of spring sees the release of some sensational licensed products, spanning sport and anniversaries of some beloved children's characters.
  
Storm: 20 Years medallion cover
2018 marked the 20th anniversary of the establishment of Australian National Rugby League club Melbourne Storm. To mark this milestone, we released a medallion cover on 3 September 2018. The cover includes the list of the club's Team of the First 20 Years, named in honour of the anniversary, and contains a specially produced limited edition Melbourne Storm 20th anniversary medallion that's sure to delight fans of the purple jersey.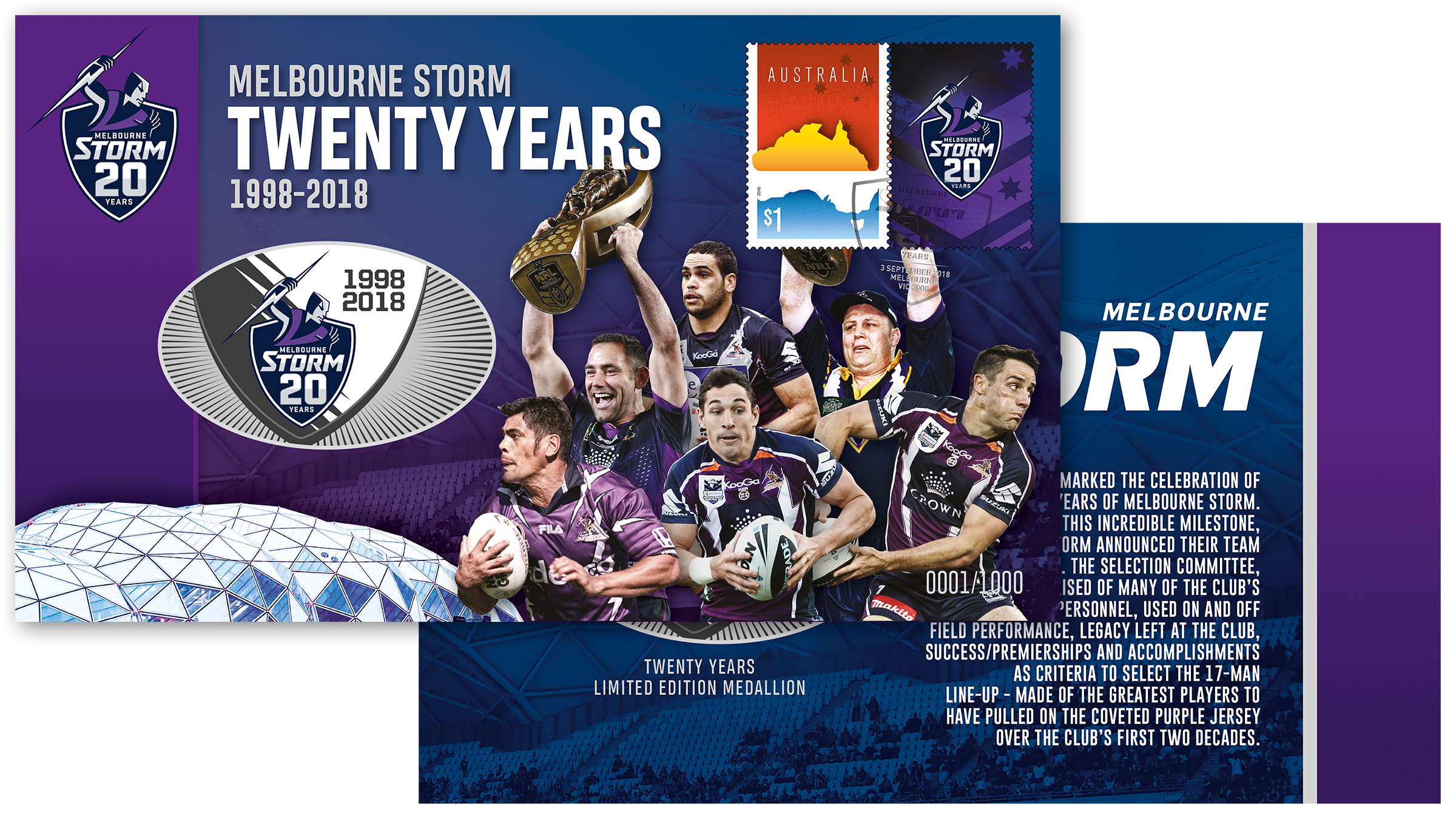 Invictus Games licensed stamp pack
To sport of a different kind, the Invictus Games – an international adaptive sports event for wounded, injured and ill active duty and veteran service personnel ("Invictus" is Latin for "unconquered"). Between 20 and 27 October 2018, the Invictus Games will be held in Sydney. A stamp pack will be released on 18 September, to celebrate this important sporting event, which will see The Duke and Duchess of Sussex visit Sydney to attend. The pack contains 20 Map of Australia stamps from the Love to Celebrate stamp issue as well as graphic renditions of the various sports played in the event.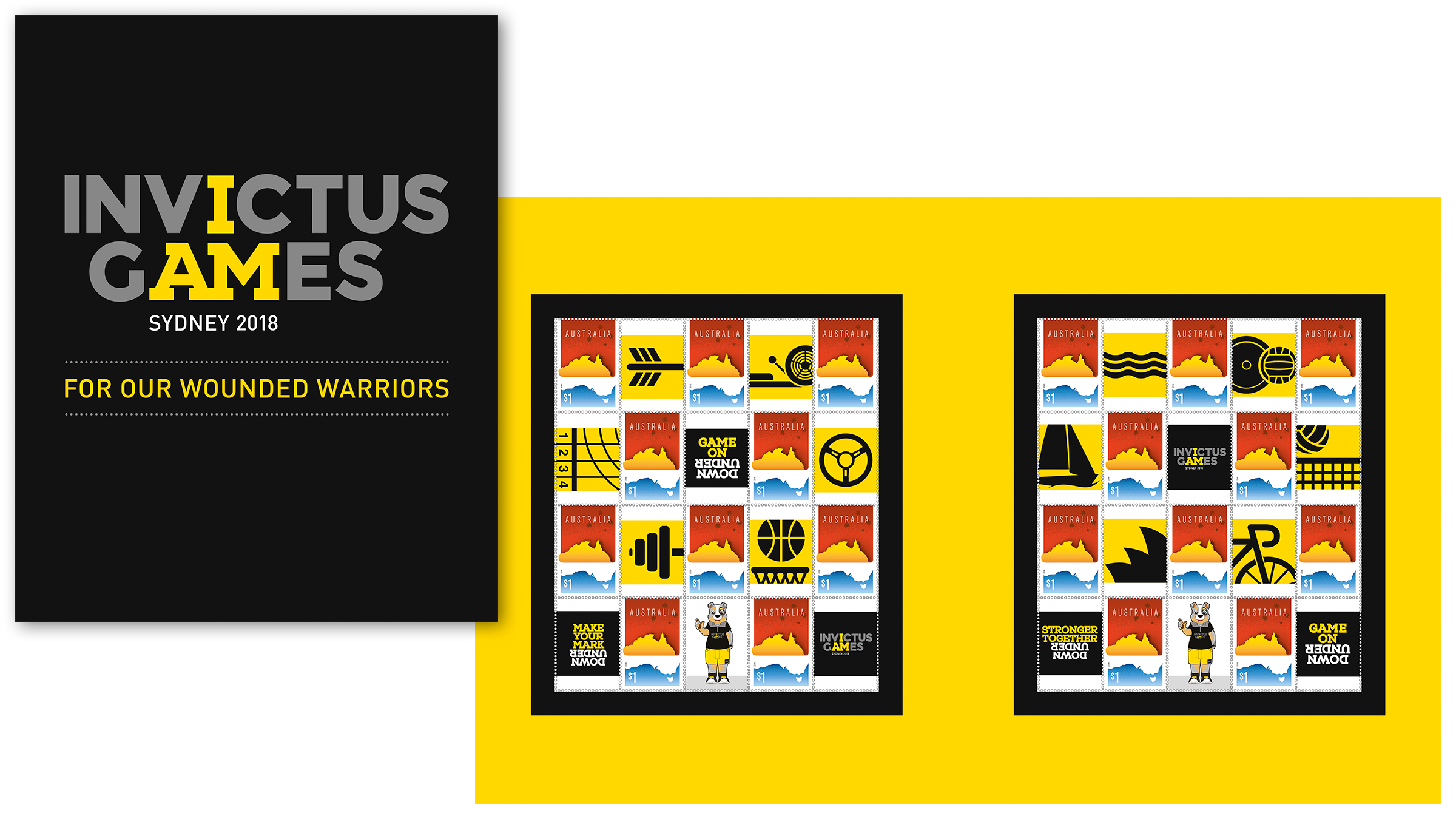 Paddington licensed stamp pack
Paddington Bear celebrates his 60th birthday in 2018! The bear from Darkest Peru first appeared in the book A Bear Called Paddington, published in 1958 and created by Michael Bond (1926–2017). Since then, Paddington has touched hearts across the globe. To celebrate, we're releasing a Paddington stamp pack on 18 September 2018, featuring 20 Balloon stamps from the Love to Celebrate stamp issue as well as delightful images of Paddington (and some jars of marmalade, of course).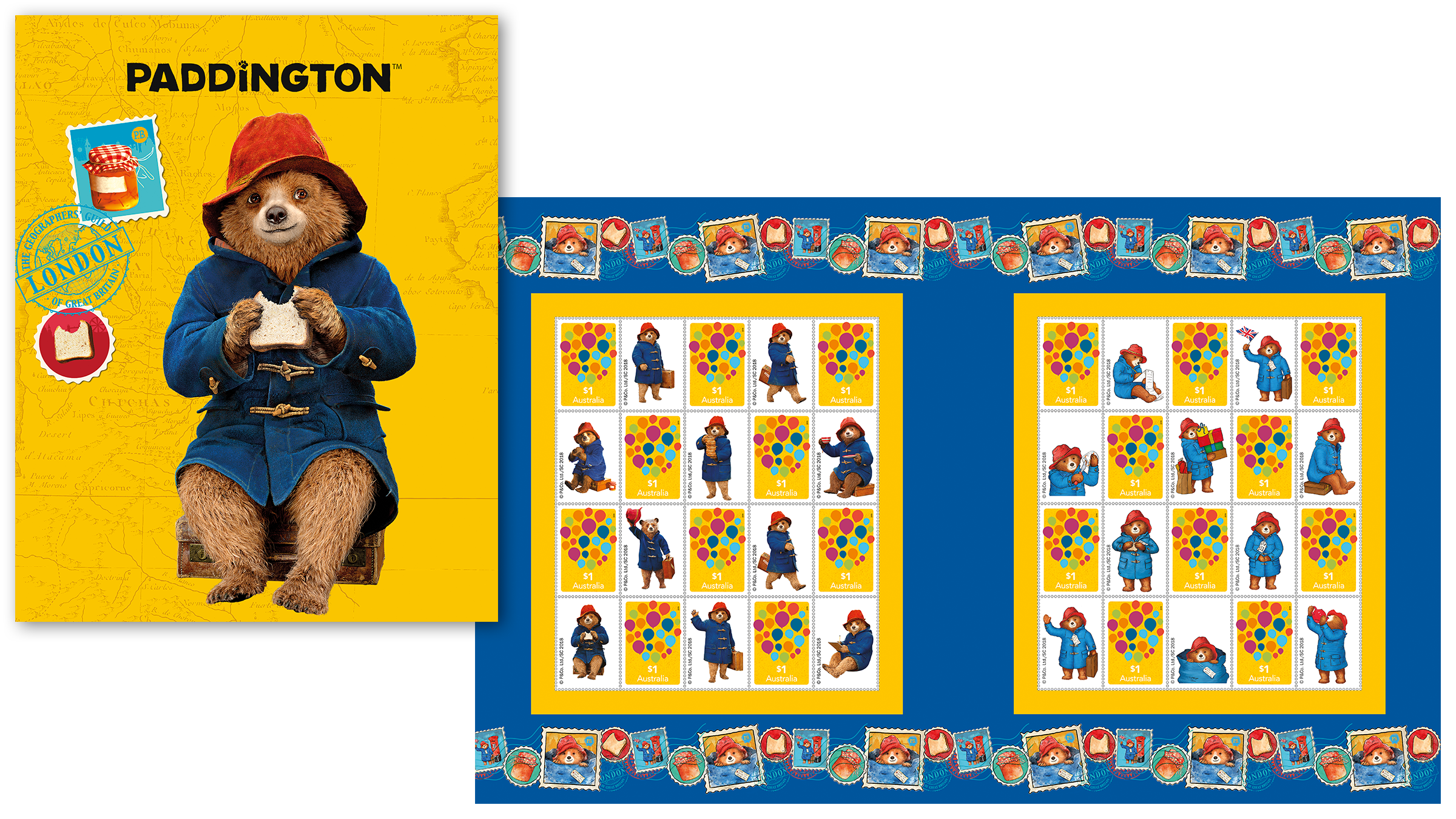 Mickey Mouse 90th Anniversary licensed stamp pack
Mickey Mouse, the official symbol of Disney around the world, had his first starring role as Steamboat Willie in 1928 – that means this loveable mouse turns 90 this year! Mickey has entertained, danced and sung his way into the hearts of generations of children and adults alike. To mark this special Disney milestone, we're releasing a stamp pack on 18 September 2018. It contains 20 Rose Heart stamps from the Love to Celebrate stamp issue, along with plenty of cute imagery of Mickey in action.