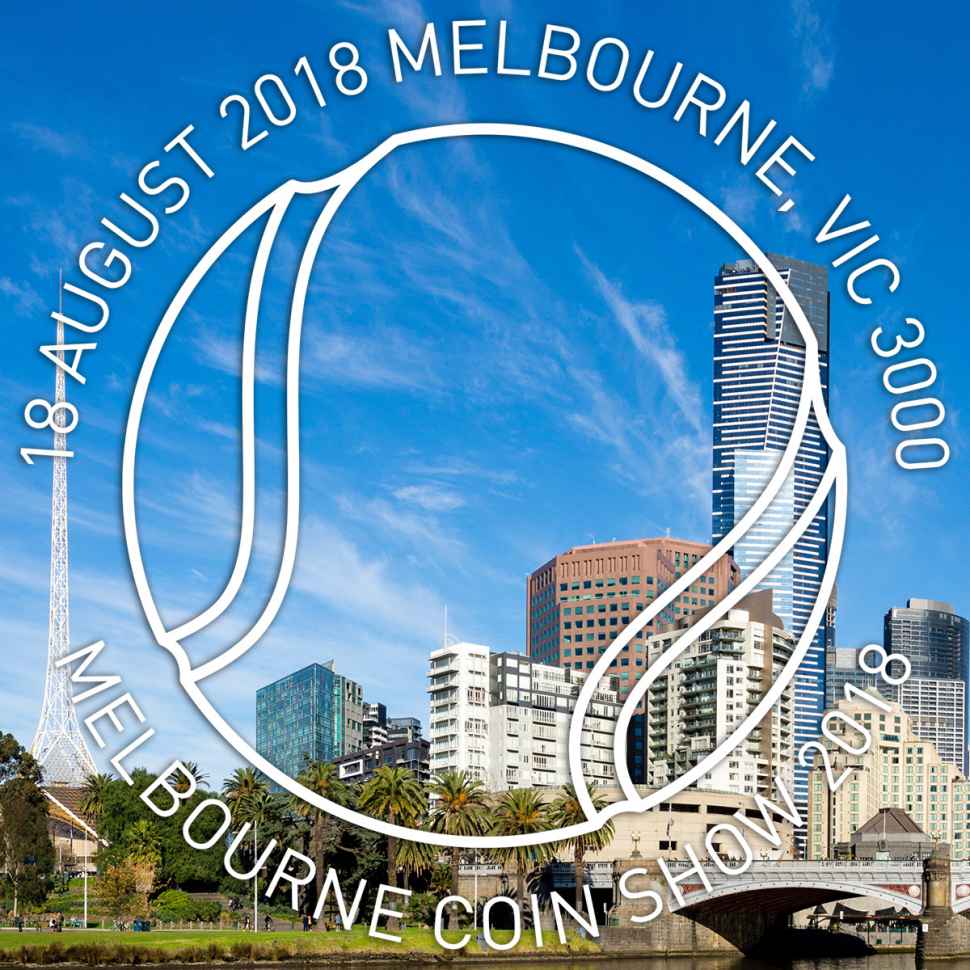 Melbourne Coin Show 2018

A variation of the Century of Service: War Memorials PNC with Royal Australian Mint coin will be available for collectors. Only 100 of this variation will be released each day, so you'll need to be quick!

When:
18-19 August 2018

Location:
Melbourne Park Function Centre
Batman Ave, Melbourne
VIC 3000

Opening Times:
Saturday 18 August: 9am to 4pm
Sunday 19 August: 9am to 3pm

More information:
http://moneyexpo.net.au/
Shoalhaven Philatelic Society (NSW)

Date: 18 August 2018
Event: Annual stamp and coin fair
Time: 9.30am to 3pm
Location: Wesley Centre, 29 Berry Street, Nowra
Admission: Free
More info: Dealers will attend. Enquiries to 02 4421 4624.
Brighton Philatelic Society (Vic)

Date: 5 August 2018
Event: One-Off: Gala Exhibition 100th Anniversary End of World War I and 40th Anniversary Bri-Phil House.
Time: 10.30am to 4pm
Location: Brighton Philatelic Society, 80 Gardenvale Road, Gardenvale
Admission: Free
More info: Exhibits, dealers, speaker, 'Entertainment' for all ages, music, magician and special extras. Be surprised on the 5th August 2018. Further information www.brightonps.org.au
Rockhampton Stamp Club (Qld)

Date: 28 July 2018
Event: Annual Stamp Fair
Time: 10am to 4pm
Location: Frenchville Sports Club, 105 Clifton Street, North Rockhampton Catholic Parish Hall, Bazaar Street, Maryborough
Admission: Free
More info: Dealers will be in attendance.

Keep yourself up-to-date
Subscribe to our e-newsletter
For the latest news and subscriber-only special offers, sign up to our monthly e-newsletter.
Pre-order your stamps
Get new stamp releases sent to you automatically, every quarter, with free delivery.