Centenary of Lions Clubs International
Release date: 7 June 2017
In 2017, the largest community service organisation in the world, Lions Clubs International, celebrates its centenary. Australia Post has issued a stamp in acknowledgement of this important milestone.
Lions Club International is a secular and politically non-aligned community service organisation of volunteers, who raise funds to meet local, national and international humanitarian needs. Focus areas include disaster and hunger relief, support for the environment, medical research, and support for youth and older people. There are around 1.4 million members and 46,000 clubs across the world.
In Australia, Lions clubs have been in force for 70 years, with the first club established in Lismore, New South Wales, in 1947. Lions Clubs Australia has worked tirelessly in the areas of disaster and emergency relief, medical research (including involvement in the development of the bionic ear and cervical cancer vaccine, as well as research into diabetes and childhood cancer) and community service (including drug education programs, programs for the visually impaired and children with cerebral palsy, as well as raising funds towards local parks, community centres and more).
The stamp
The stamp was designed by Lynda Warner. The design combines the Lions Clubs International logo with the figure "100", part of which incorporates a pair of hands. The hands look as if they are cradling the world – a powerful symbol of the contribution made by this worldwide service organisation and also a reference to the Lions saying that one more member means "two more hands" to help the community.
Read our interview with Lions Club member and stamp collector Ted Henebery.
A selection of products released with this issue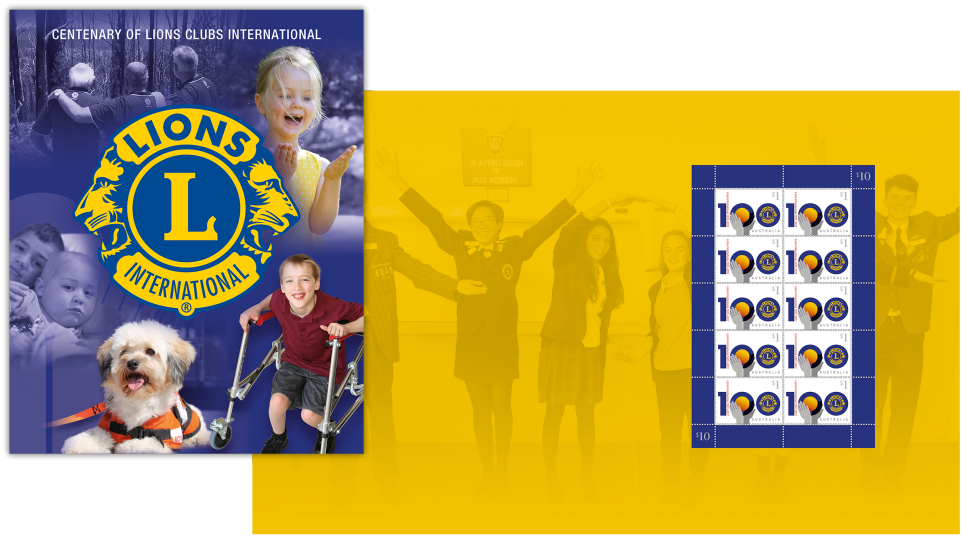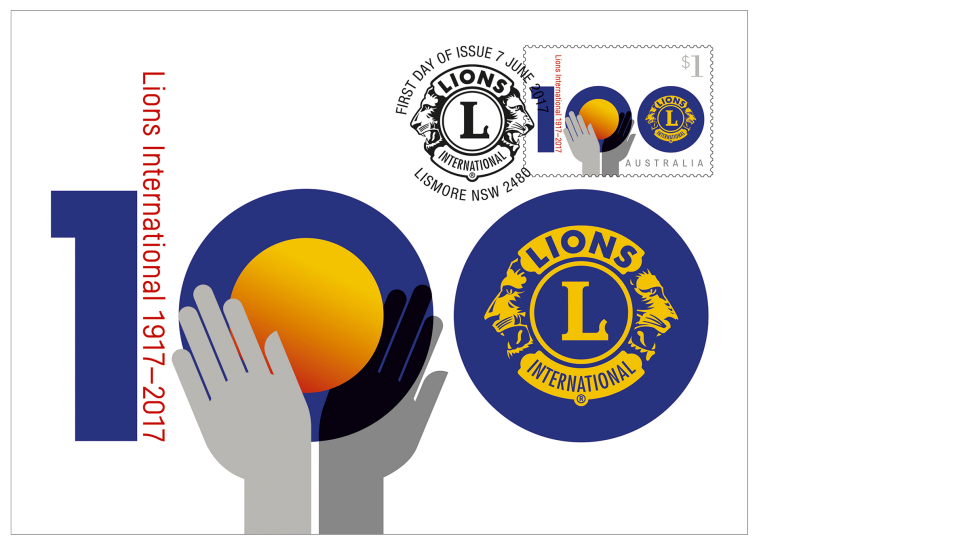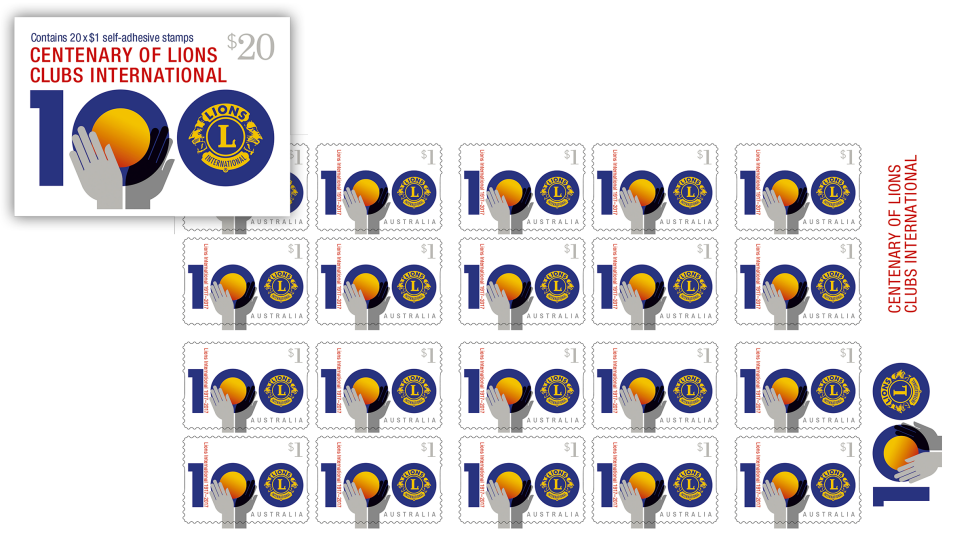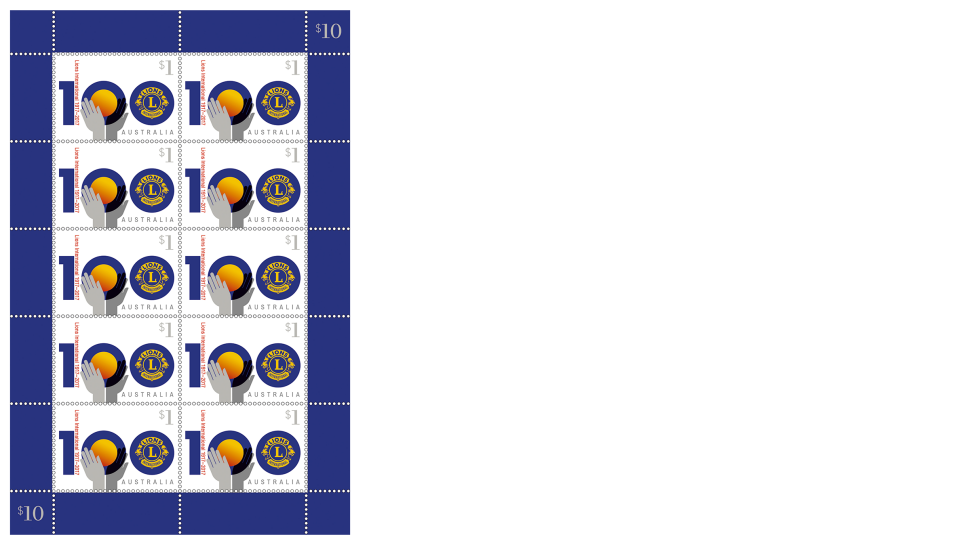 Additional products
First day cover
Sheetlet pack (sheetlet of 10)
Maxicard
Booklet of 20 x $1
Medallion cover (limited to 3,500)
Technical specifications
Issue date

7 June 2017

FDI withdrawal date

6 July 2017

Denominations

1 x $1

Stamp design

Lynda Warner

Product design

Sonia Young, Australia Post Design Studio

Printer

RA Printing

Paper (gummed)

Tullis Russell Red Phos

Paper (self-adhesive)

Secure Post C100

Printing process

Offset lithography

Stamp size

37.5mm x 26mm

Perforations

13.86 x 14.6

Sheet layout

Sheetlet of 10

FDI postmark

Lismore, NSW 2480

Issue withdrawal date

31 December 2017
*This content was produced at the time of the stamp issue release date and will not be updated.