Norfolk Island Golf
Release date: 27 February 2018
Quality Row (originally named Military Road) dates back to 1825, when its elegant houses served as quarters for military and civil officers during the island's second penal settlement. No.1 Quality Row is now the clubhouse for the Norfolk Island Golf Club, making it one of the only golf clubs in the world located within a World Heritage Site (the Kingston and Arthurs Vale Historic Area). The course features Kikuyu fairways and 328 greens. Its position on the south-east side of the island provides lovely ocean views and challenging coastal breezes for those who play there.
Golf at this location is said to have first commenced in 1913, when Lottie Stephenson drove a golf ball down the first fairway on what was then called Elliot Links, though the club itself was established in 1927. With more than 90 active members, Norfolk Island Golf Club is one of the island's busiest sporting clubs. Key events throughout the year include the Norfolk Island Veteran's Cup and the Hardys Wines Pro-Am Classic.
The stamp
$5 Norfolk Island Golf
Featuring photographs by Robin Nisbet, this $5 double-definitive-sized stamp showcases the golf course together with the historic clubhouse, against a backdrop of pine-tree-topped hills. The minisheet highlights the striking coastal location of the course.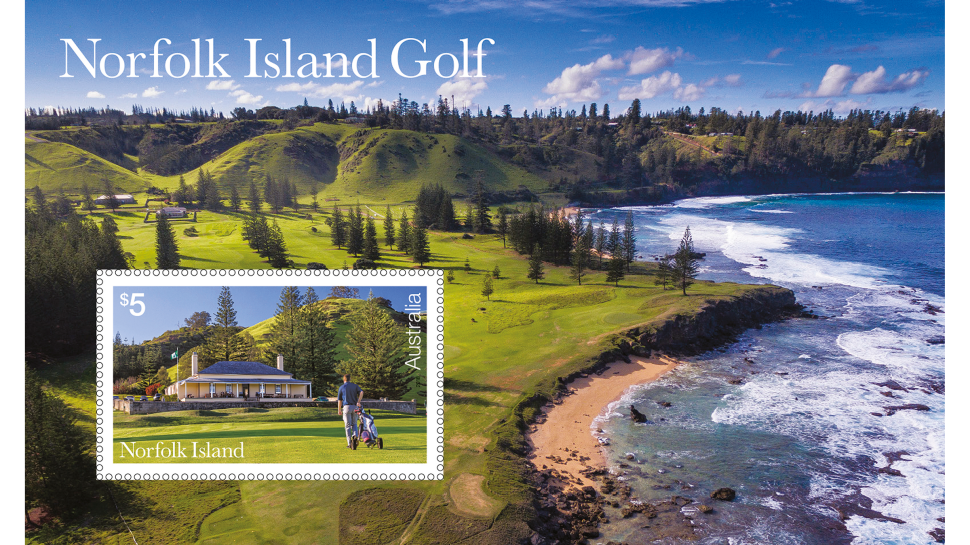 Shop our stamp and coin collectables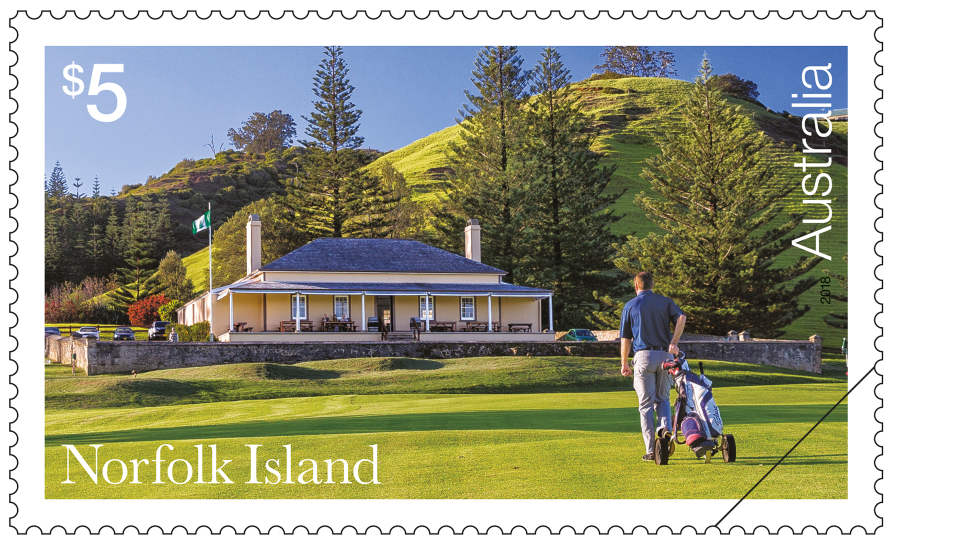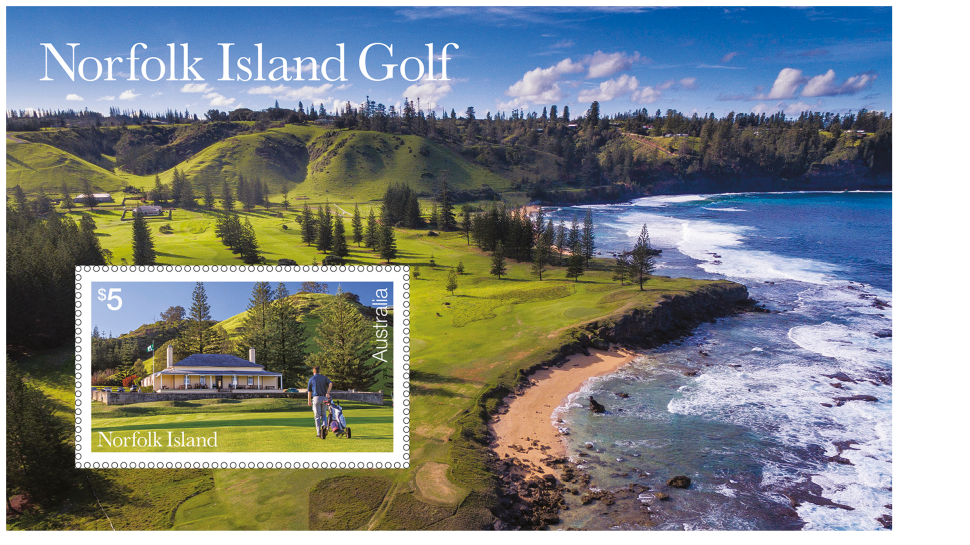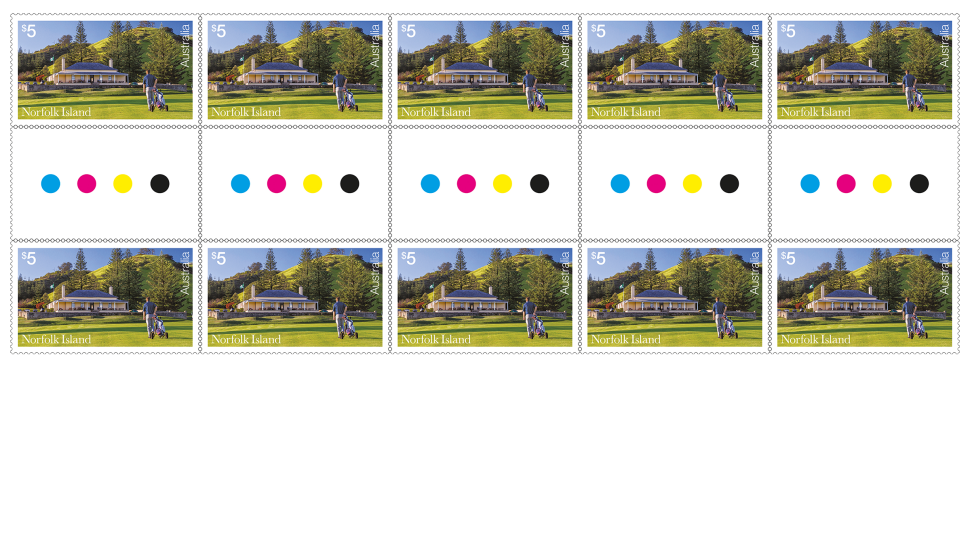 Additional products
Minisheet
First day cover (blank, gummed, minisheet)

Technical specifications
Issue date

27 February 2018

FDI withdrawal date

28 March 2018

Denominations

1 x $5

Stamp design

Neil Walker

Product design

Jo Muré

Printer

EGO

Paper gummed

Tullis Russell Red Phosphor

Stamp size

50mm x 30mm

Minisheet size

135mm x 80mm

Printing process

Offset lithography

Perforations

14.4 x 14

FDI postmark

Norfolk Island, NSW 2899

Sheet layout

Module of 25

Issue withdrawal date

31 August 2018
*This content was produced at the time of the stamp issue release date and will not be updated.