Eureka! Gavin Ryan has done it again! Part 4 of our Fair Dinkum Aussie Alphabet is coming on 18 September 2018 and it's an ode to the fun-loving Aussie in all of us.
  
E is for ...
Eddie the echidna thinks he's an expert on the Eureka Stockade. However, Eric the "emo" Emu is giving Eddie a right ear-bashing over his exasperating attempts at sounding erudite. Listening to Eddie is about as exciting as watching an Emu egg in an "eggski"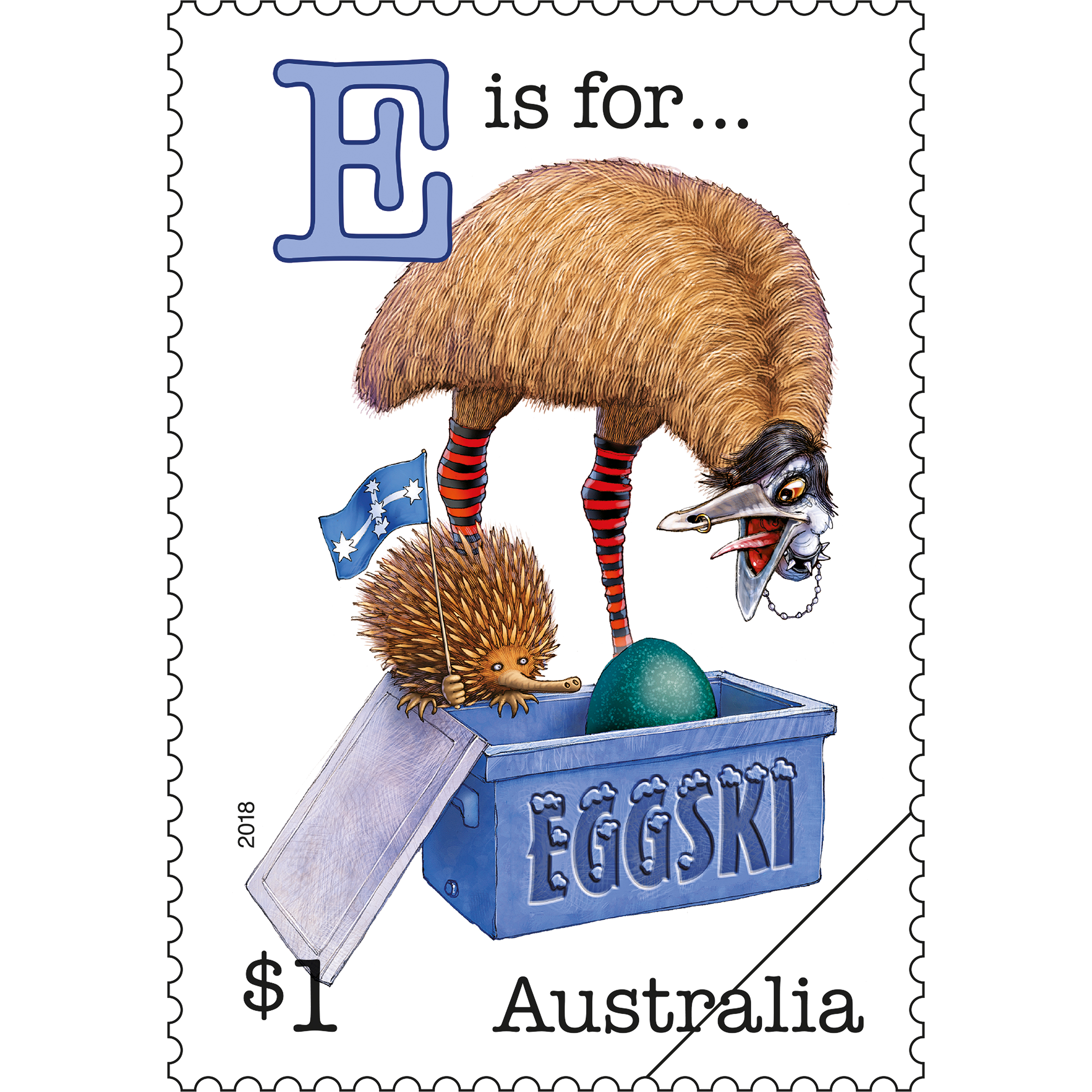 O is for ...
Somewhere in the outback, Oliver is obsessed with his oilskin coat and op-shopping. His latest oddities include an over-the-top opal souvenir of the opera house and an old oil heater.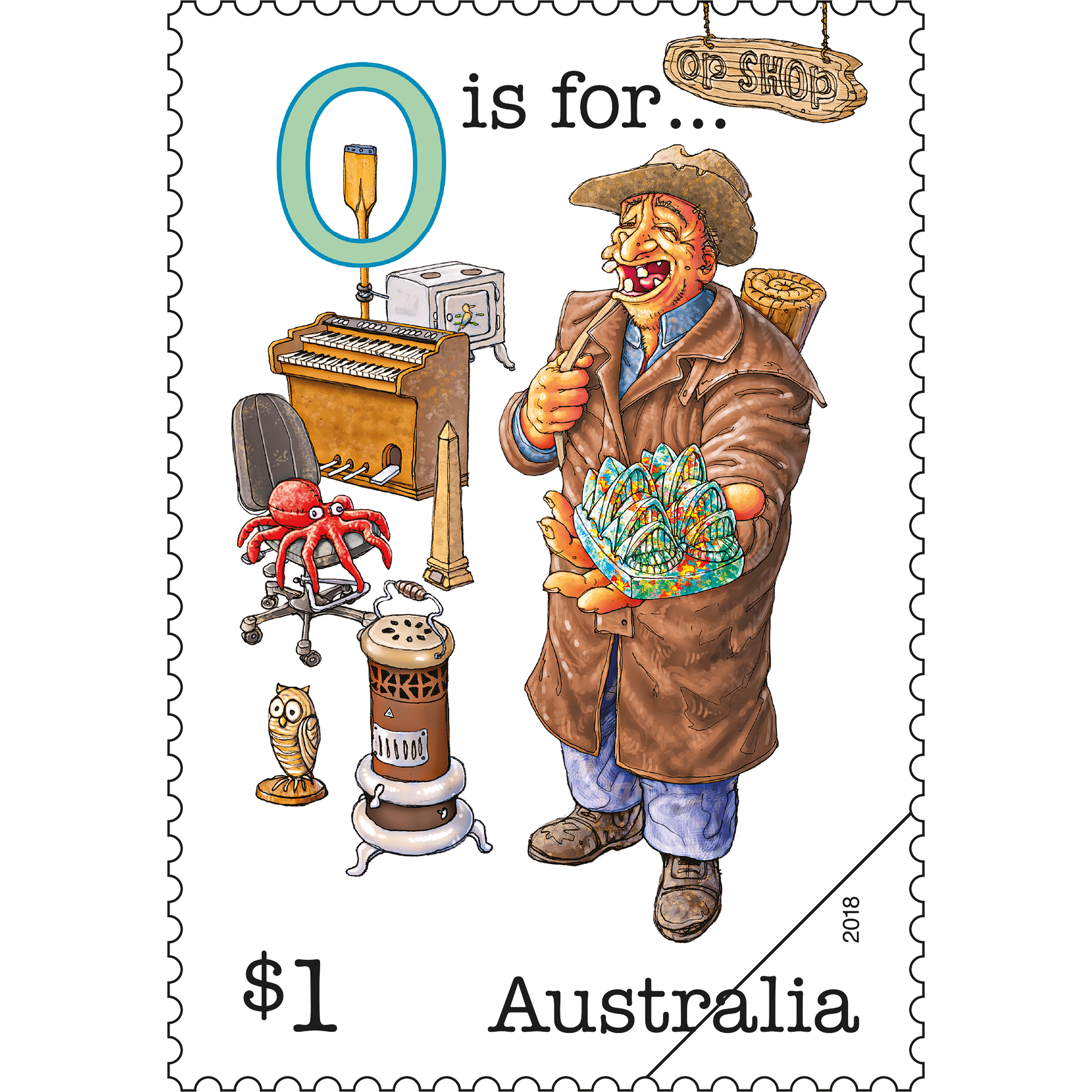 X is for ...
Meanwhile, in the shade of the Xanthorrhoea grass tree, Xavier from Xantippe is experimenting with his x-ray machine (but we're not sure Xena is so happy about it).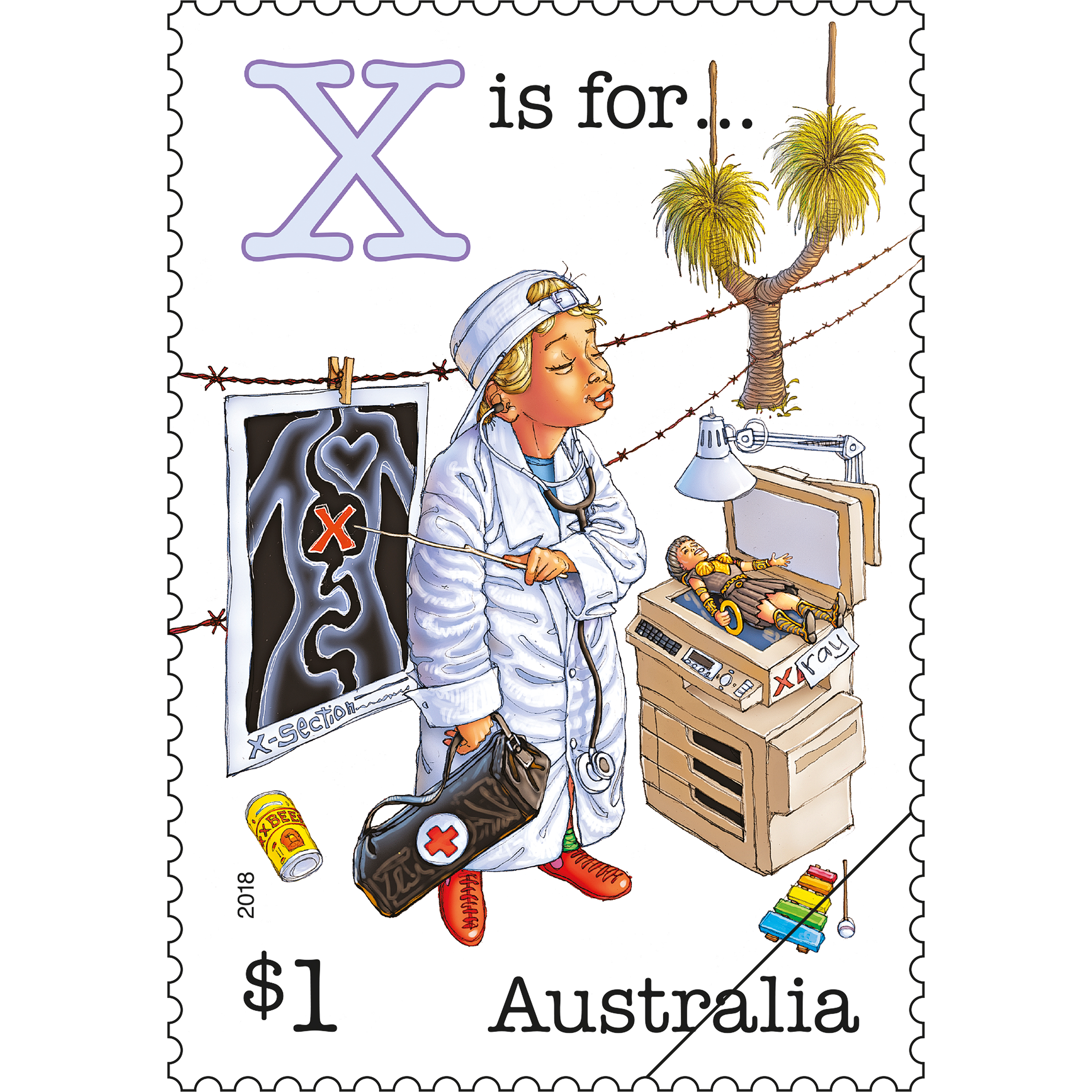 Y is for ...
A yellow-shirted yachtie, originally from Yackandandah, has yanked a bunch of yabbies from the Yarra River. And yowsers! He's wearing his y-fronts! Hope he doesn't scare the yo-yo-loving Yowie.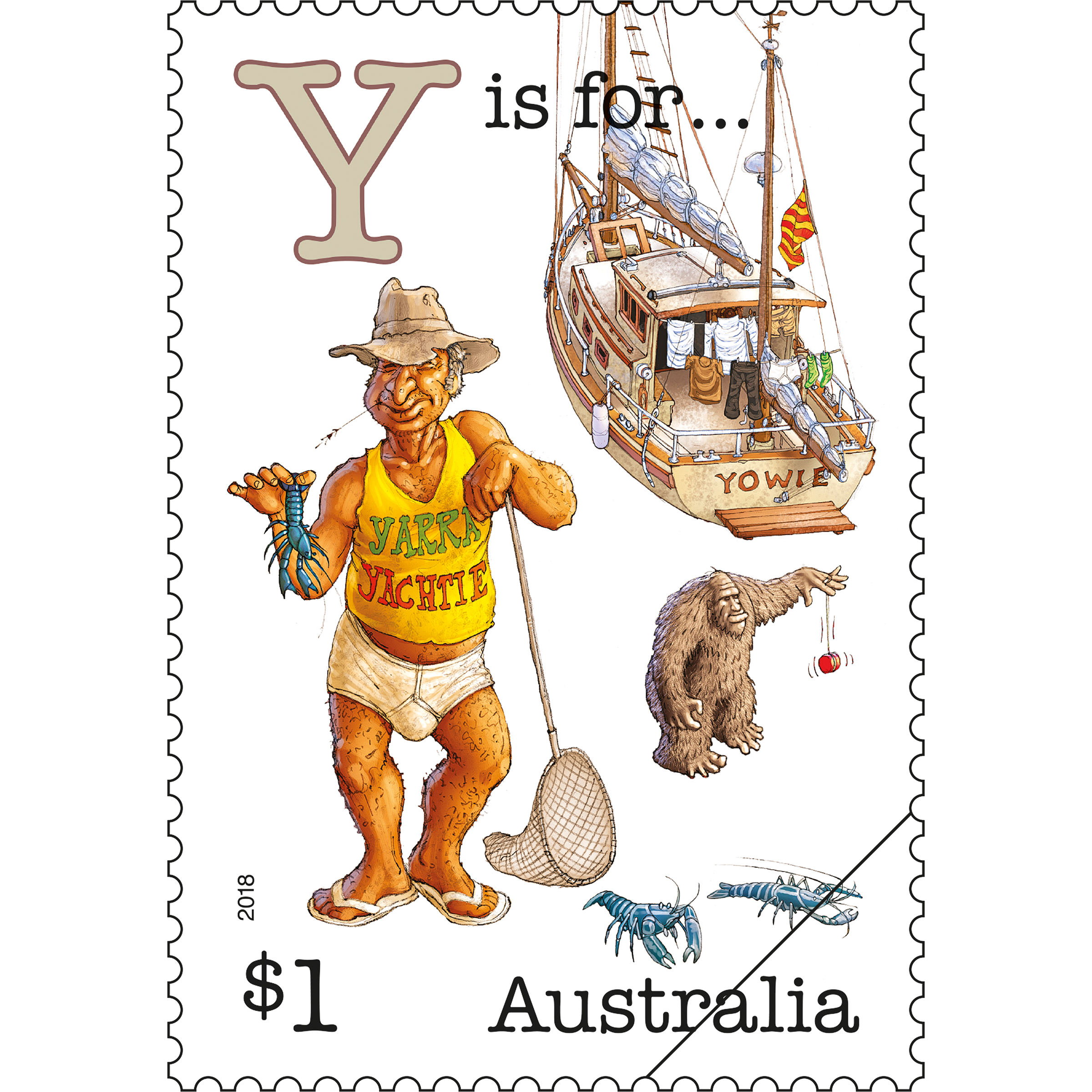 Z is for ...
Plus, an over-zealous zoologist has zig-zagged past some zombies to zoom in on two dazzling Zebra Finches.
As well as a stamp pack, first day cover and maxicards, there are self-adhesive booklets and a colourful booklet collection.