The month of February is full of new collectables releases, from postal numismatic covers (PNCs) to honour our emergency and frontline workers to bright and cheerful licensed stamp packs featuring classic characters, including something perfect for Valentine's Day.
Frontline Workers Postal Numismatic Cover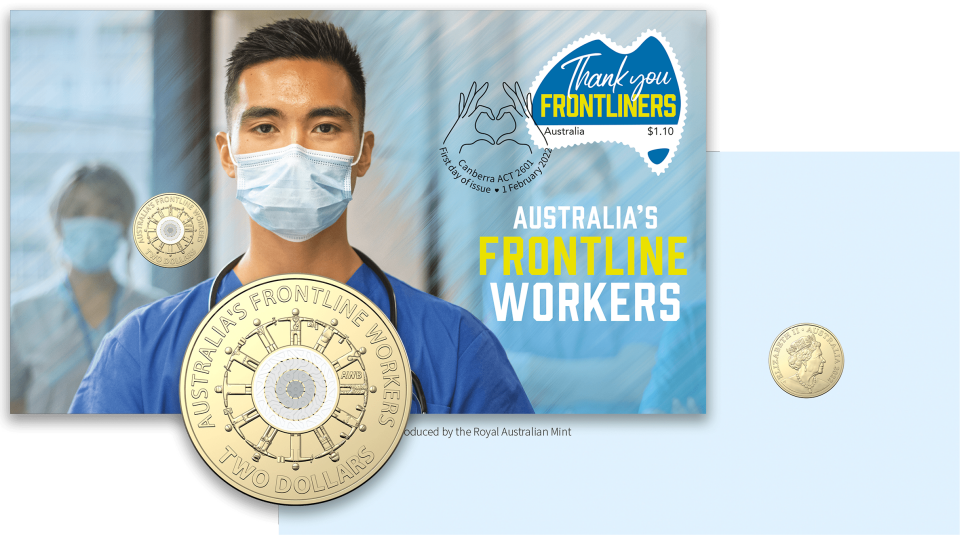 Released on 1 February 2022 and out now is a PNC to thank the frontline workers who have kept our communities going during the Covid-19 pandemic, whether emergency services, health workers, teachers, postal and delivery workers, retail workers and more. The cover contains a $2 coin from the Royal Australian Mint.
Peanuts – Valentines Stamp Pack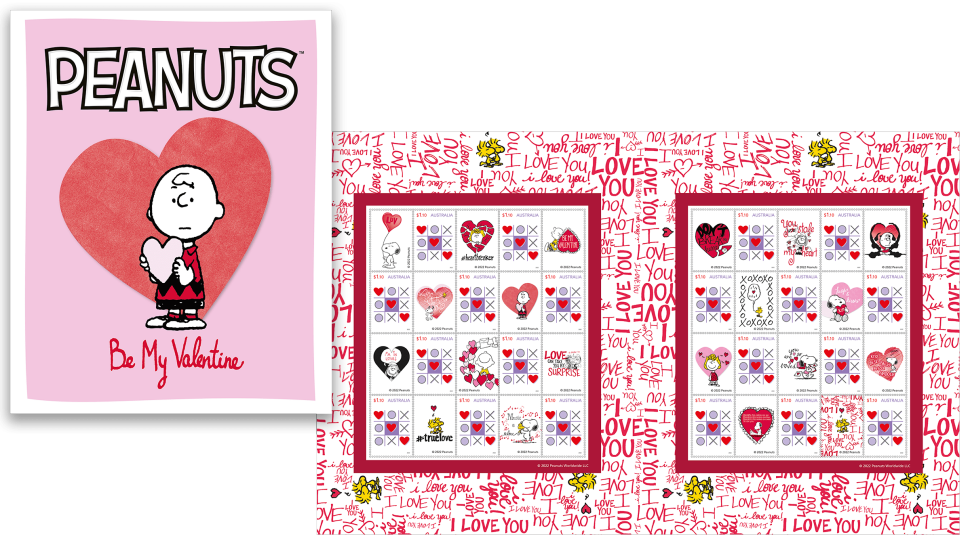 Released on 8 February 2022 and out now is a delightful Valentine's Day-themed licensed stamp pack featuring the Peanut gang. The pack contains 20 love-heart naughts and crosses stamps from the just-released Times to Cherish stamp issue, as well as delightful Peanuts graphics in the stamp tabs – where Charlie Brown, Snoopy and friends show what it's like to be in love (or hope to be).
Tweety 80th Anniversary stamp pack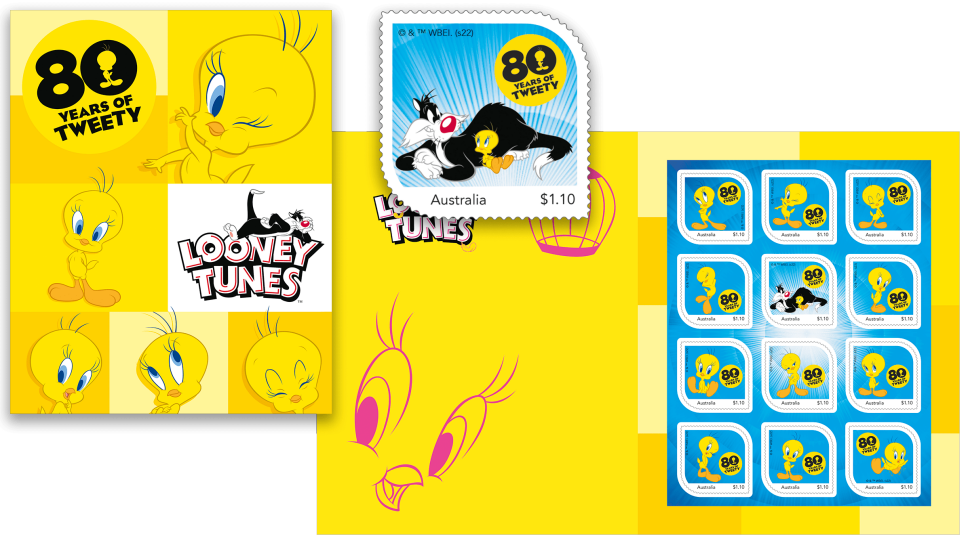 On 15 February 2022, we'll release a licensed stamp pack to celebrate 80 years of the cute-yet-devious Looney Tunes character Tweety, the world's most famous canary! Inside the pack are 12 MyStamps featuring Tweety graphics, one of which also features Tweety's long-suffering nemesis Sylvester the Cat.
---
This content was produced at the time of the product release dates and will not be updated.