Out now and coming soon are some special collectable releases for March, featuring characters from children's literature and film, as well as a musical icon.
Snow White and the Seven Dwarfs Stamp Pack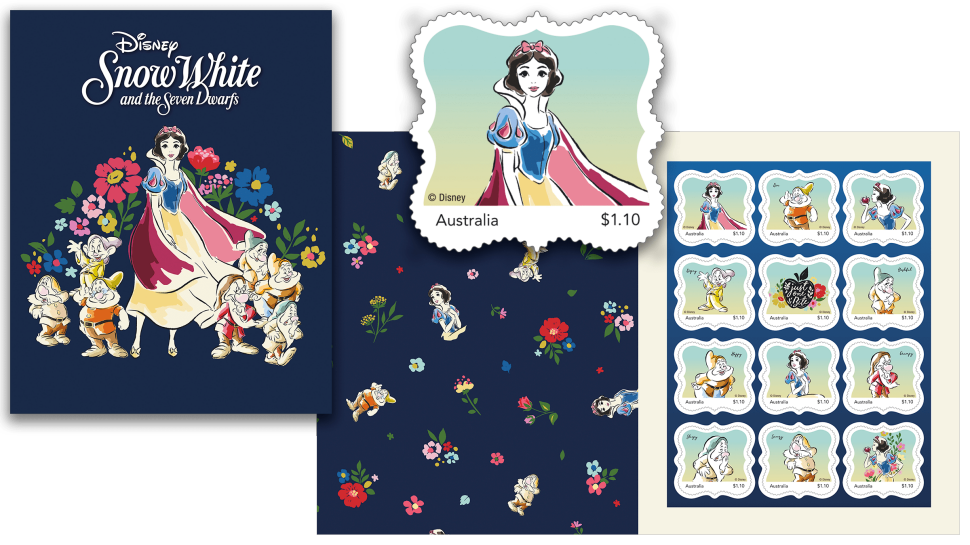 The year 2022 marks the 85th anniversary of Disney's first feature-length animated film, Snow White and the Seven Dwarfs. The tale, which originates from a Brother's Grimm fairy-tale, centres on kindness and compassion. The film was a critical and popular success, winning Walt Disney an honorary Academy Award. To celebrate this enduring classic, out now is a licensed stamp pack, featuring delightful illustrations of the title characters, and more, on 12 self-adhesive MyStamps.
Bowie 75 Stamp Pack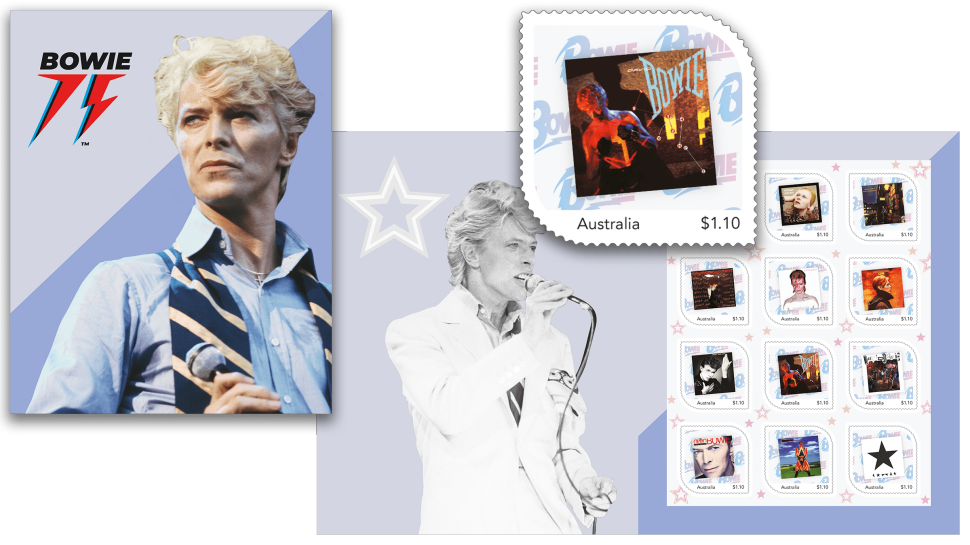 David Bowie (1947–2016) was an unconventional and chameleonic musical genius, who released 26 solo studio albums, plus live albums and compilations. Of his 14 world tours, four encompassed Australia. Out now is a stamp pack that celebrates 75 years of David Bowie, his body of work and his legacy. The pack contains 12 self-adhesive MyStamps that feature cover art from iconic David Bowie albums.
Peter Rabbit: 120 Years Stamp Pack
Beatrix Potter created some of the most loved characters in children's literature, including Peter Rabbit, in 1902. A licensed stamp pack, which will be released on 21 March 2022, features Peter Rabbit and his friends and family as they celebrate their 120th anniversary. The pack contains 12 delightful MyStamps designs, as well as 12 stickers.
---
This content was produced at the time of the product release dates and will not be updated.