March is here, and that means the release of some exciting collectables.
Zoo Animals stamp pack
Today, we take you on a zoo adventure, with the release of the Zoo Animal stamp pack. Containing 20 Flowering Gum stamps from the Love to Celebrate stamp issue, as well as wonderful photographs of zoo animal favourites in the stamp tabs, this pack celebrates the incredible diversity of animals found in zoos in Australia and around the world.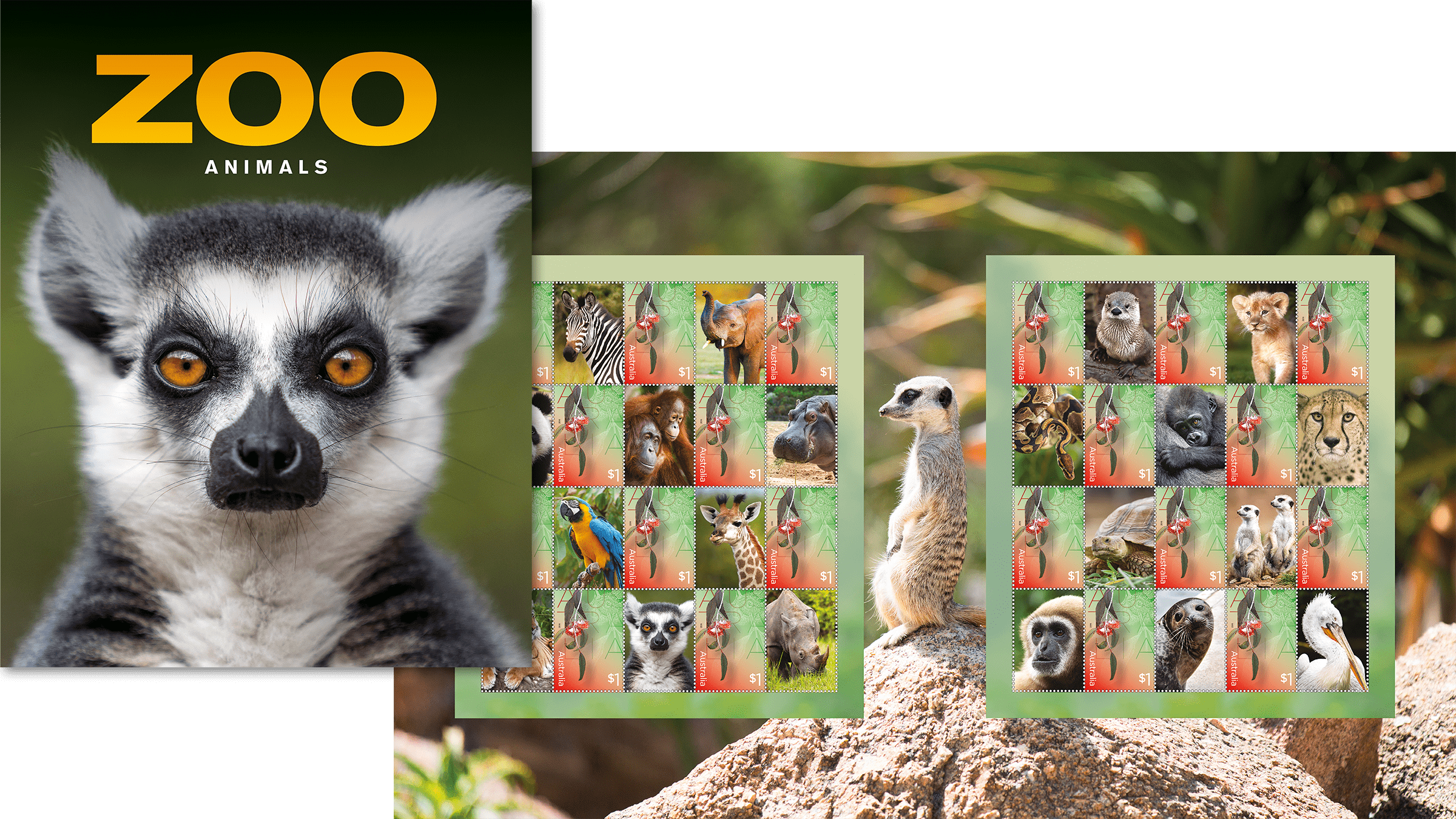 Ford and Holden postal numismatic covers
On 12 March 2019, two further postal numismatic covers are being released in our series celebrating iconic car models: the Ford 1989 Sierra RS500, which powered Dick Johnson to victory at the 1989 Australian Touring Car Championship (ATCC) and at Bathurst, and the Holden 1996 VR Commodore, which saw Craig Lowndes become the youngest ever ATCC and Bathurst winner, at the time.