Animals have been put to many uses in war. In the context of Australian forces, these important tasks have included tracking by dogs, transport of soldiers and equipment by horses and donkeys, and playing the role of companion.
The National Day for War Animals in Australia is observed annually on 24 February. On this day we recognise the important roles that animals have had and continue to play in war.
The Australian War Animal Memorial Organisation (AWAMO) is a not-for-profit organisation run by volunteers who are dedicated to commemorating animals past and providing ongoing care to retired animals. AWAMO has issued a purple poppy as a reminder that many animals continue to serve, and it's this purple poppy that forms the basis of the design for the Remembering Animals in War medallion cover and postage prepaid envelope, which will be released on 24 February 2020.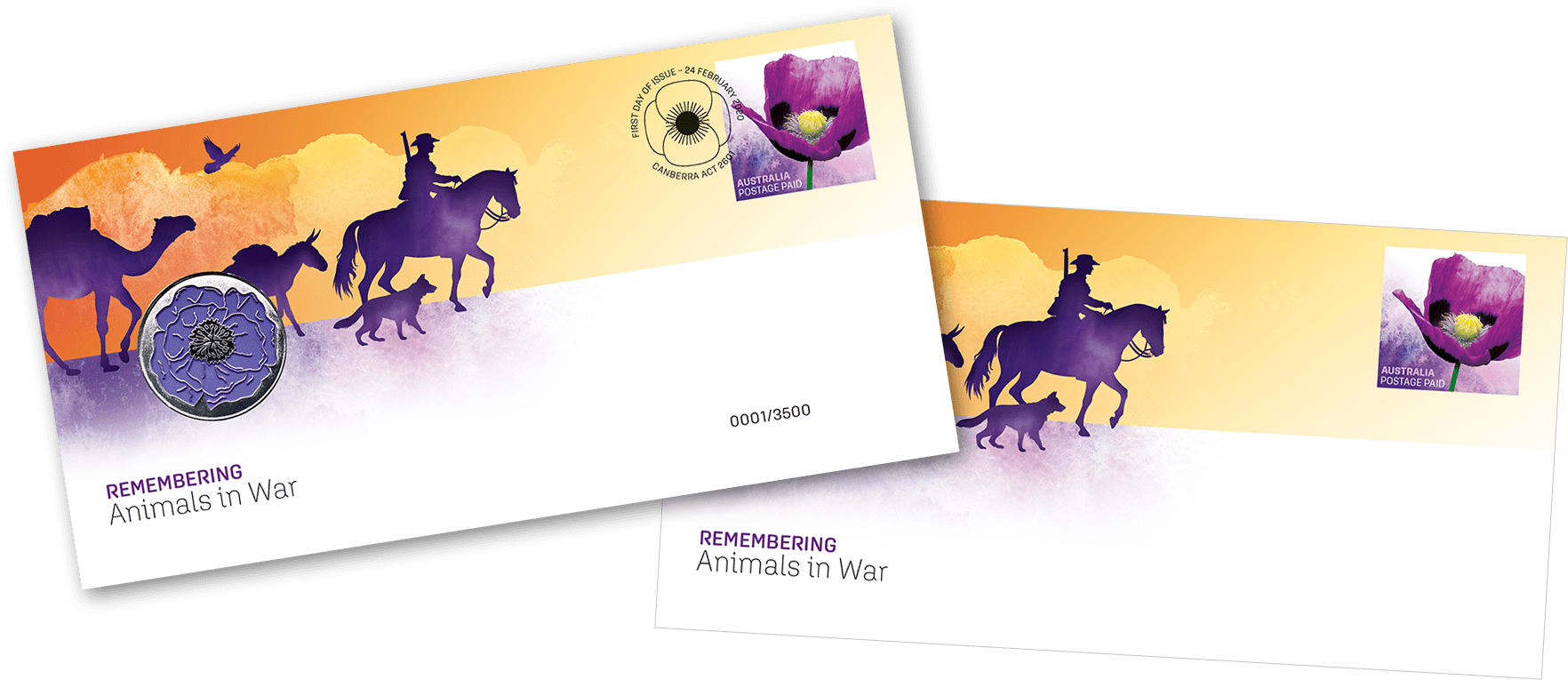 The attractive purple poppy medallion is nickel-plated and features the inscription "remembering animals in war" on the reverse. The medallion cover is limited to 3,500. Both products incorporate a poppy design in the stamp prepaid area and postmark.
For more information about the National Day for War Animals, visit the Australian War Memorial website.
The Remembering Animals in War postage prepaid envelope and medallion cover are available from 24 February 2020, online, at participating Post Offices and via mail order on 1800 331 794, while stocks last.