As we reach the half-way point of the year, we showcase two celebratory occasions through our latest collectables releases.
Snoopy Space stamp pack
On 16 July 2019, join Snoopy and the Peanuts gang on a journey into deep space, as we release the Snoopy Space stamp pack. The pack commemorates 50 years since man first landed on the Moon, which occurred 21 July 1969 (AEST) as part of the Apollo 11 mission. The previous NASA space mission, Apollo 10, saw Charlie Brown and Snoopy become part of the US space program, when their names were adopted as the official call signs of the Apollo 10 command module and lunar landing module.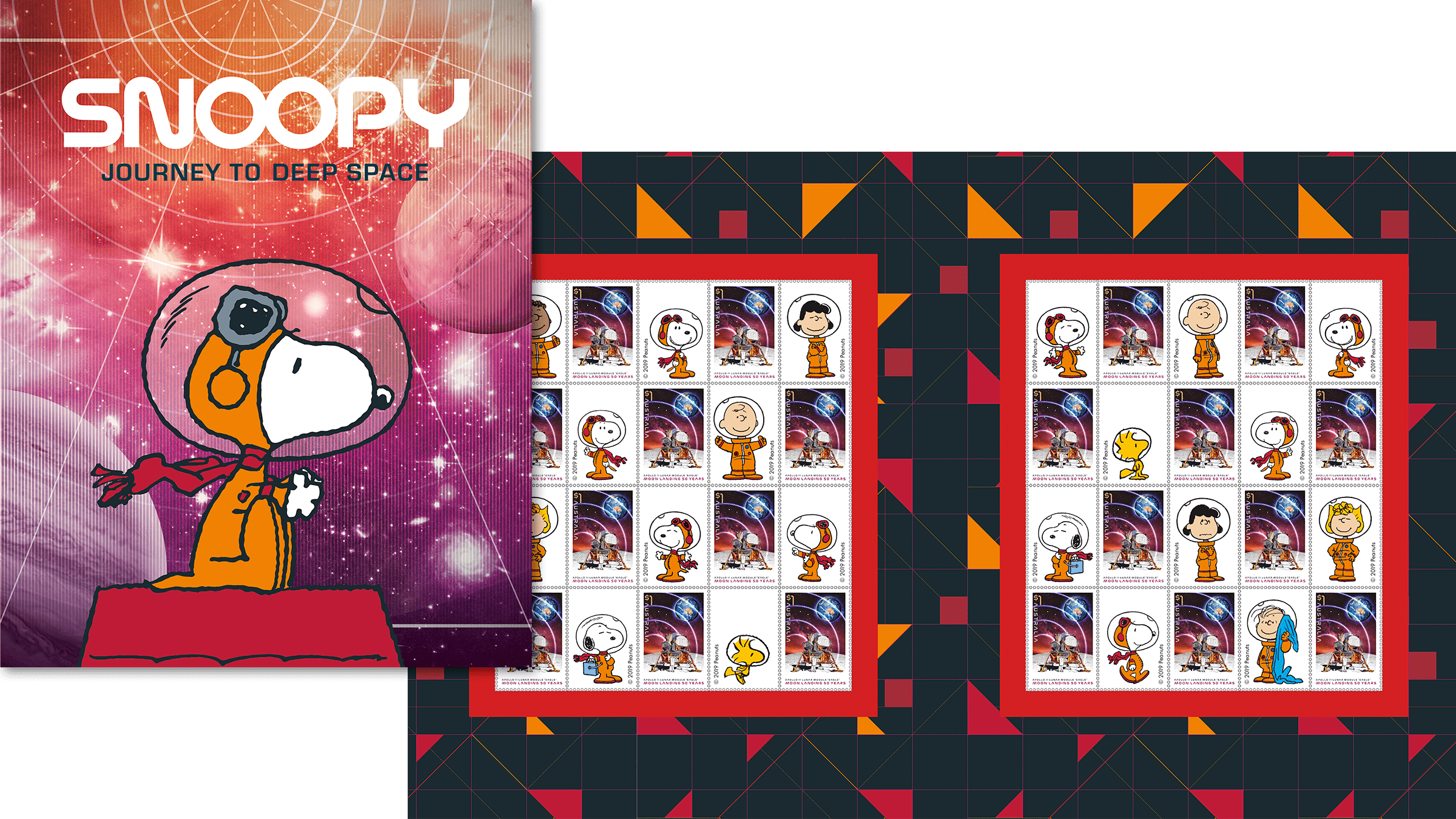 The brightly coloured pack contains 20 Apollo 11 stamps from the upcoming Moon Landing: 50 Years stamp issue (also released on 16 July 2019). In the stamp tabs are your favourite Peanuts dressed in space gear, ready for their next space mission!
Diwali 2019 postal numismatic cover
On 23 July 2019, it's time to celebrate the annual Hindu festival of lights, Diwali, with the release of a postal numismatic cover. The cover contains a TVD$1 uncirculated coin from the Perth Mint, featuring Lakshmi, the Hindu goddess of wealth and prosperity. The design features "diyas", special clay lamps that decorate homes during Diwali, to help Lakshmi find her way to each home.