The month of April begins and ends with a bang, as we release some amazing collectables.
Ford and Holden collectables
On 2 April 2019, we released the last two postal numismatic covers (PNCs) in our series celebrating iconic racing cars of Ford and Holden. The PNCs contain a Royal Australian Mint 50-cent coloured, uncirculated coin based around a renowned car model: the Holden 2001 VX Commodore and the Ford 2006 BA Falcon.
Dubbed "the Golden Child", the Holden 2001 VX Commodore is the car that propelled Mark Skaife to 20 championship race wins, including back-to-back wins at Bathurst. The 5-litre, fuel-injected V8 Ford 2006 BA Falcon was the car model that powered Craig Lowndes to his first Bathurst victory since 1996.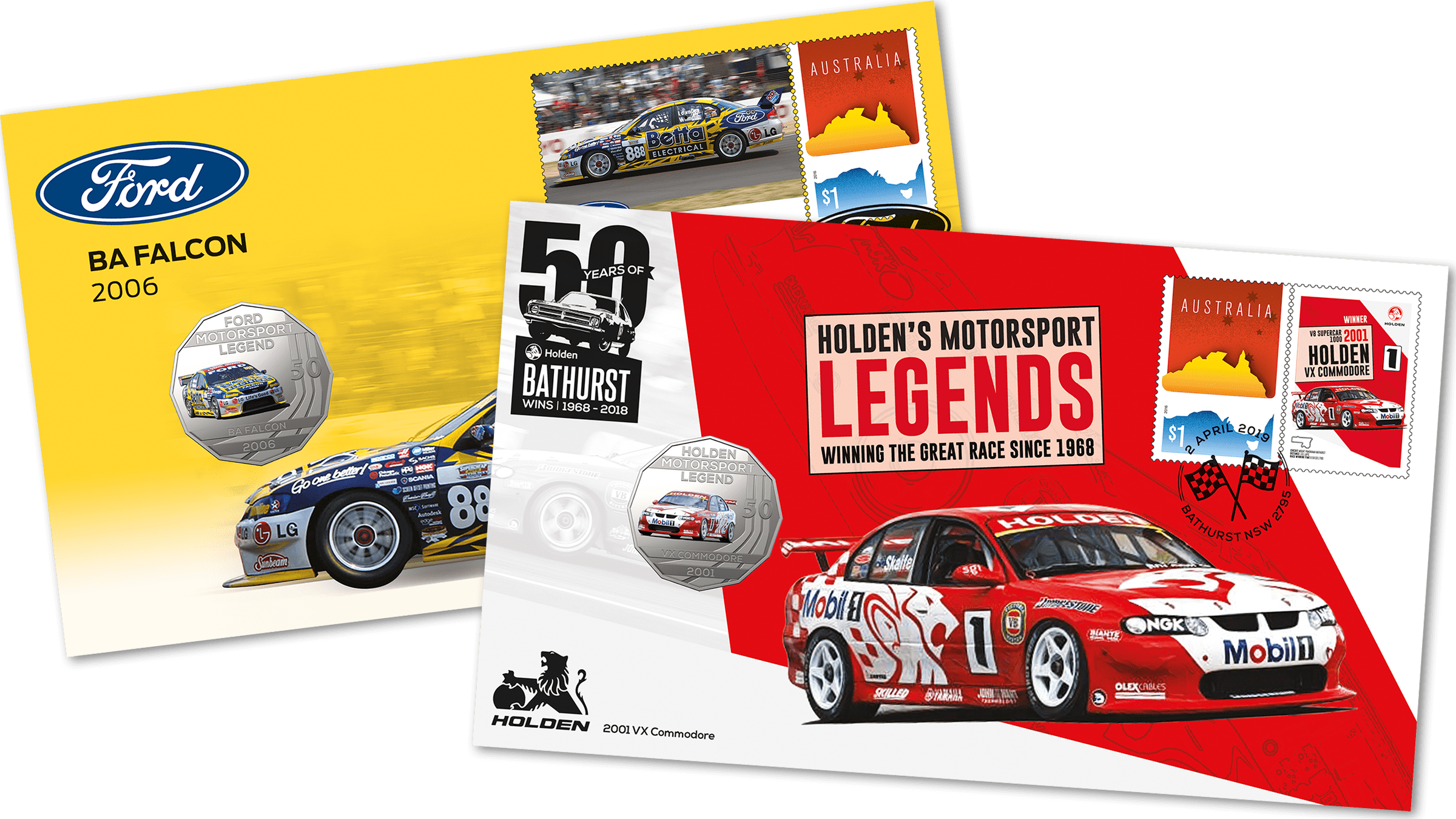 Felix the Cat 100th Anniversary stamp pack
Felix the Cat made his first public appearance in the 1919 short film Feline Follies and became an overnight sensation. This curious and mischievous top-hatted cat turns 100 this year, and on 30 April 2019 we're releasing a licensed stamp pack to celebrate. Including 20 Balloon stamps from the Moments to Treasure stamp issue, and Felix in various poses in the stamp tabs, this pack is sure to delight young and old.